Systems and Equipment DER, Electrical Systems
Located in Northern California, the team at Joby Aviation is driven by our goal of creating an affordable, all-electric air transportation system. Imagine a piloted air taxi that takes off vertically, then quietly carries you and your fellow passengers over the congested city streets below, enabling you to spend more time with the people and places that matter most.Since 2009, our team has worked steadily to make this dream a reality. We've designed and tested many generations of prototype aircraft capable of serving in a network of electric air taxis. We're looking for talented, committed individuals to join our team as we push onwards toward certifying the Joby aircraft with the Federal Aviation Administration, scaling our manufacturing, and preparing to launch commercial service in 2025.
Overview
Joby Aviation is looking for engineers experienced with civil aviation certification to join our growing team in the role of Electrical Systems and Equipment Designated Engineering Representatives. These roles will serve as an internal Subject Matter Experts as well as a primary external points of contact with regulatory agencies and industry standards groups for aircraft, system, and equipment-level aspects of avionics and electrical systems and equipment. The most important traits at Joby are attitude towards the project, hard work ethic, and being able to self-manage and learn new skills. Forward thinking will be highly regarded as well. 
This position will work closely with multiple design engineering and test teams to ensure designs comply with all federal airworthiness regulations. This position requires a solid understanding of aircraft systems, system development, and industry-specific certification processes. It is preferred that this individual currently be an FAA DER. However, other delegation holders (i.e. ODA, foreign CAAs, etc.) and engineers that have the necessary experience to immediately apply as a DER will be considered as well. This position requires the engineer to be a full-time, direct employee of the company located onsite.
The Electrical Systems and Equipment DER will be responsible for certification aspects of some or all systems and equipment related to:
Indicating and Recording Systems
Communications
Navigation, Guidance, and Surveillance 
Energy Storage
Electrical Power Distribution
Flight Controls
Systems Integration
Electrical Wiring Interconnect Systems
Responsibilities
This position will be responsible for:
Determining and interpreting the certification basis and establishing compliance strategies – including means and methods of compliance
Developing, reviewing, and approving certification-related documents, including 
Issue Papers, Special Conditions, Equivalent Levels of Safety, etc.
Certification Plans and Summaries
Test Plans and Reports
Design and Analysis Reports
Requests for Conformity, Statements of Compliance
Working with and mentoring multiple engineering teams with a mix of aerospace and non-aerospace backgrounds to
Establish relevant design development and certification plans that will support Type Certification
Convey and document requirements in a way that clearly breaks down the regulations and guidance material
Develop engineering specifications for electrical systems and equipment
Review designs, develop solutions, and ensure compliance with the airworthiness standards
Planning out test campaigns, overseeing test article fabrication, and witnessing tests in order to demonstrate that applicable designs show compliance with airworthiness standards
Interfacing with certification authorities as required (FAA, EASA, etc.)
Pursuant to 

various local, state, and federal regulations, you must show proof of your full COVID-19 vaccination status prior to your start date. Exemption requests are available for bona fide religious and medical circumstances
Required
This position requires candidate to have or be:
An FAA Designated Engineering Representative (DER) – Systems and Equipment (Electrical Equipment) or able to immediately apply to become one
Previous FAA certification experience with electrical systems and equipment
Expert-level understanding of design standards and verification methods for electrical systems and equipment
Expert-level understanding of RTCA/DO-160 Environmental Conditions and Test Procedures for Airborne Equipment 
Basic knowledge of 2X.1309 analyses and processes, including Advisory Circular 23.1309-1E, SAE ARP4761, and SAE ARP4754A
The ability to question traditional assumptions in the application of regulations, guidance material, and engineering specifications
The ability to read, review, and create technical schematics, engineering specifications, and engineering drawings
At least 10 years of relevant aviation or aerospace industry experience
A Bachelor of Science in an applicable engineering discipline
Proficient in English
Proficient with Microsoft Office products
Able to relocate permanently
Desired
The ideal candidate for this position will have or be:
Whole-aircraft FAA certification program experience, Part 23 or Part 27 experience preferred
Experience in testing including instrumenting, data acquisition, and documenting and analyzing results
Experience and involvement with industry groups to develop consensus standards
A private pilot certificate or higher
Familiar with Dassault Systèmes engineering and management tools
Compensation at Joby is a combination of base pay and Restricted Stock Units (RSUs). The target base pay for this position is $97,000-$213,900. The compensation package offered will be determined by location, job-related knowledge, skills, and experience.
Joby also offers a comprehensive benefits package, including paid time off, healthcare benefits, a 401(k) plan with a company match, an employee stock purchase plan (ESPP), short-term and long-term disability coverage, life insurance, and more.
Joby Aviation is an Equal Opportunity Employer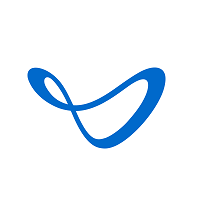 Electric Aerial Ridesharing