Internal Loads Engineer
Joby Overview
Located in Northern California, the team at Joby Aviation is driven by our goal of creating an affordable, all-electric air transportation system. Imagine a piloted air taxi that takes off vertically, then quietly carries you and your fellow passengers over the congested city streets below, enabling you to spend more time with the people and places that matter most.Since 2009, our team has worked steadily to make this dream a reality. We've designed and tested many generations of prototype aircraft capable of serving in a network of electric air taxis. We're looking for talented, committed individuals to join our team as we push onwards toward certifying the Joby aircraft with the Federal Aviation Administration, scaling our manufacturing, and preparing to launch commercial service in 2025.
Overview
Joby Aviation is seeking a passionate internal loads engineer to join our structural integrity engineering team. This role will work across teams, such as Airframe Stress, Mechanical Subsystem Stress, and Powertrain Stress, to create GFEMs and develop internal loads. Candidate should be a self-starter with strong communication skills and possess a deep understanding of Finite Element Modeling, External and Internal Loads, and verification and validation. 
Responsibilities
Produce and maintain Component and Integrated FEMs
Finite Element Model development/refinement, validation and correlation
Process External Loads to generate internal loads
Support Proof and Structural Test Planning for the aircraft
Produce Verification and Validation Reports
Required
B.S. in aerospace engineering, mechanical engineering, or another relevant discipline
5+ years of working experience in relevant industry
Prior loads experience
In-depth understanding of loading scenarios, free body diagrams, and structural behavior of aircraft components
Excellent problem-solving skills
Highly proactive attitude with the ability to manage multiple assignments
Strong written and verbal communication skills
Advanced proficiency in finite element analysis, including nonlinear static and dynamic analysis of composite structures or metallic structures
Practical experience in validating complex internal loads models using structural test
Familiarity with industry engineering simulation quality standards
Ability to work as part of a team in a fast-paced dynamic environment
Desired
10+ years of working experience in relevant industry
Expert knowledge of Femap/Nastran
Hands on experience working within aircraft certification program
Excellent understanding of FAR Part 23 and 27 regulations
Experience with Dassault Systems CAD
Compensation at Joby is a combination of base pay and Restricted Stock Units (RSUs). The target base pay for this position is $102,500-$168,600/year. The compensation package will be determined by job-related knowledge, skills, and experience.
Joby also offers a comprehensive benefits package, including paid time off, healthcare benefits, a 401(k) plan with a company match, an employee stock purchase plan (ESPP), short-term and long-term disability coverage, life insurance, and more.
Joby Aviation is an Equal Opportunity Employer.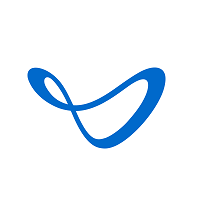 Electric Aerial Ridesharing