Autonomous Vehicle Operator (Driver) DZ - AZ
Who we are:
Founded in 2017, Gatik is the leader in autonomous middle mile logistics. We deliver goods safely and efficiently using medium duty trucks with a focus on short-haul, B2B logistics for Fortune 500 customers such as Walmart and Loblaw. Gatik enables our customers to optimize their hub-and-spoke operations, enhance service levels and product flow across multiple locations while reducing labor costs and meeting an unprecedented expectation for faster deliveries.
About the role:
As an Autonomous Vehicle Operator, you will safely operate autonomous vehicles for on-time in route customer deliveries. We are looking for a highly motivated self-starter to help us test and improve the performance of our driverless 26-foot-long trucks in running routes to transport dry and refrigerated cargo, obtain data, and fix technical issues.  You'll be a valuable contributor by providing necessary feedback to engineering teams aimed at improving our groundbreaking automated driving technology while meeting customer's product delivery needs.
This role is onsite in the Toronto area!
What you'll do:
Ensure operation of class 3-6 (less than 26,001 pound GVWR, with or without air brakes) delivery vehicles, in both autonomous and manual modes while keeping other drivers & operators, the public and the vehicle safe
Manually drive the vehicles before moving toward autonomous operations
Act as an ambassador for the company for the clients
Ensure vehicles arrive at pick-up and drop-off locations on time and the integrity of goods is retained on each journey
Assist with loading and unloading of customer goods using equipment such as pallet jacks, carts, dollies, lift gates, etc.
Update the dispatch team on the status of shift and route
Record and review data via spreadsheets and other business-related applications
Ensure the operation and safety of trucks by daily routine checks (monitoring fluid levels, checking tire pressure, hose connections, etc.)
Perform ad-hoc projects such as truck delivery to new locations, testing and/or installing new equipment, etc.
Provide feedback to Operations and Engineering teams on vehicle processes and performance
Collaborate with teams to follow collection and drop-off procedures on each journey
What we're looking for:
Valid (AZ through DZ) driver's license along with a clean driving record
Clean background check, drug screen and motor vehicle record
Customer relationship management experience
Ability to operate straight trucks with up to 26-35in long (box trucks)
Must be willing to work flexible hours on both weekdays and weekends
Ability to be meticulous, organized, and proactive
Strong verbal, written, and interpersonal skills
Good mechanical aptitude and basic mechanical skills
Prior automotive technician experience (preferred)
Working Conditions: Due to the nature of the position and daily inspections of the vehicle, this job often requires physical work including, but not limited to, bending, stooping, and various operation tasks that may require lifting and carrying up to 50 lbs., and climbing a ladder
More about Gatik:
With headquarters in Mountain View, CA and offices in Canada, Texas, Louisiana and Arkansas, Gatik is establishing new standards of success for the autonomous trucking industry every day. Visit us at Gatik for more company information and Jobs @ Gatik for more open roles.
Gatik News:
Taking care of our team:
At Gatik, we connect people of extraordinary talent and experience to an opportunity to create a more resilient supply chain and contribute to our environment's sustainability. We are diverse in our backgrounds and perspectives yet united by a bold vision and shared commitment to our values. Our culture emphasizes the importance of collaboration, respect and agility.
We at Gatik strive to create a diverse and inclusive environment where everyone feels they have opportunities to succeed and grow because we know that together we can do great things. We are committed to an inclusive and diverse team. We do not discriminate based on race, color, ethnicity, ancestry, national origin, religion, sex, gender, gender identity, gender expression, sexual orientation, age, disability, veteran status, genetic information, marital status or any legally protected status.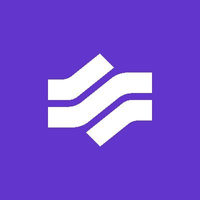 Autonomous Delivery Network for the Middle Mile