Design Engineer, Structures
Joby Overview
Located in Northern California, the Joby Aviation team has been steadily working toward our goal of providing safe, affordable, fully electric air transportation that is accessible to everyone. Imagine an air taxi that takes off vertically, then quietly and quickly carries you over the congestion below, giving you back that time you'd otherwise spend sitting in traffic. Technology has advanced to the point where designing and operating an all-electric aircraft is completely viable. Our team has been discreetly designing and flight testing this vehicle and is looking for talented individuals to see it through certification and high rate production.
Overview
Joby Aviation is seeking a passionate individual with extensive composite experience to join our structures engineering team. In this role you will be responsible for the development & detailed design of structural airframe components. As an experienced engineer, you will also be responsible for providing guidance, technical knowledge and strategic insight to fellow team members.
Being a part of the airframe structures team, you will be deeply involved in everything from preliminary concept work, to actual production. For this role, you will have a strong understanding of CAD design, and are capable of creating detailed models. Further, you will work closely with many disciplines, including our structural analysis, manufacturing and integration teams.
Responsibilities
Design lightweight structural aircraft components such as wings, fuselages, empennage, etc.
Perform initial layout and sizing
Conception, analysis, and selection of appropriate structural models
Detail design and fabrication instruction writing
Direct communication with vendors and technicians in manufacturing
Provide guidance to a team of junior engineers
Consult frequently with Team Leads
Comprehensive work concept/design/manufacturing
Required
B.S. in mechanical engineering, aerospace engineering, or a relevant discipline
Experience with composite and metallic component/structural design and analysis
Excellent problem solving and communication skills
Proficiency in composite structures design
Experience in composites manufacturing
Proficiency in CAD
Desired
M.S./Ph.D. in relevant discipline
5+ years of working experience in relevant industry
Experience with Dassault Systemes CAD, specifically using the Composite Design Module
Experience with finite element tools (Abaqus)
Aircraft homebuilding or rapid prototyping experience is a plus
Pursuant to various local, state, and federal regulations, you must show proof of your full COVID-19 vaccination status prior to your start date. Exemption requests are available for bona fide religious and medical circumstances.
Apply
Your application has been successfully submitted.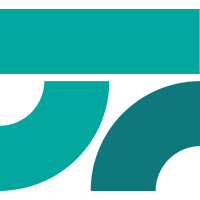 We exist to accelerate the adoption of electric semi trucks.