Sr. Product Manager
We are changing the agricultural world with autonomy at Bear Flag Robotics. Our team is building a fleet of autonomous tractors and we're looking for a Product Manager. We need support with the autonomous farming experience. From identifying and delivering value to farmers to integrating seamless cross-platform experiences, and all the awesome challenges in between. 
Bear Flag is a startup, so this is a great time to join a really dynamic and engaging team. It's a chance to define your role as well, as we'll be building a lot of these systems from the ground up. 
We love T shaped team players, broad in many areas and deep in a few (But always willing to learn!). You like to improve systems as you discover things, and love to collaborate. Shapers and owners are welcome here. From interviewing users to breaking down usability findings into product features, you'd be responsible for driving requirements and defining success that results in farmer's adoption of autonomous tractors. This is a significant area of impact and you'd be expected to bring a strong command around crafting and measuring against effective metrics to guide engineering, design and other stakeholders across the finish line. Our full pipeline involves managing systems for data collection, storage management, and feeding into Machine Learning pipelines. Ideally, you have a growing passion for robotics (esp. within agriculture), working around mechanical systems, and seeing code perform real-world tasks.
Responsibilities
3+ years product management experience or related industry experience with 2+ years of experience on software and/or developer platforms
You've paved the path before and delivered at least 1 hardware/software product
You embrace unknowns, shifting priorities and are comfortable managing and overseeing multiple on-going initiatives simultaneously
Designers, engineers, product specialists and all types of stakeholders are your crowd - you understand how to effectively communicate in a cross-functional environment
You will drive product vision, work closely with our cross-functional teams to define product requirements, coordinate resources from other groups (design, legal, etc.), and guide the team through key milestones
You'll also be responsible for identifying and tracking key performance metrics
Lead the ideation, technical development, and launch of innovative tools, platforms and software tools for farmers and technical support teams
Integrate usability studies, research and market analysis into product requirements to improve engineer productivity & product satisfaction
You think outside the box, and want to play a pivotal role in designing autonomous ag equipment
Apply
Your application has been successfully submitted.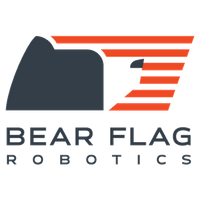 Autonomous Tractor Fleets