Director of Engineering
About Bear Flag Robotics 
We are changing the agricultural world with autonomy at Bear Flag Robotics. Our engineering team is developing bleeding edge autonomous technology for agricultural applications, with the goal of building incredible products that growers need to sustainably farm into the future. Bear Flag is an early stage team at John Deere, acquired in August 2021, with a growing portfolio of projects in the autonomy space and is looking for a Director of Engineering to join our leadership team.   
Position Description
Bear Flag Robotics operates like a startup within John Deere, and takes pride in rapid new product innovation and development, ensuring we scale products that deliver true value to growers across the world.Our success will hinge on our ability to focus engineering resources and efforts toward the right goals. We are looking for an experienced Director of Engineering to lead our engineering team. This position will be critical in helping our team execute on our product roadmap, ultimately scaling it within the John Deere ecosystem, and the world. This is an opportunity to come in at the ground level and manage mission critical work streams for an early stage, product-focused engineering team. In this role you will be leading a mixed product engineering team of front end and back end software developers, full-stack roboticists, hardware engineers, embedded software engineers and working closely with product managers and designers to ensure we are building the right products for our customers. You will be responsible for our engineering roadmap, making strategic engineering decisions for the company, improving processes and tools to support the engineering organization, growing an effective engineering team underneath you, and developing others to be effective ICs and leaders on the team. The ideal candidate will come with prior engineering organizational leadership experience with robotics or mixed hardware/software teams, be able to collaborate with engineering, product management and business team members, and be a strategic problem-solver. You should have excellent communication skills with an ability to connect and empower other engineers and developers, and have a solid foundation of software and hardware engineering design principles yourself. Finally, as a leader you should have an inherent talent for coordination and delegation and are motivated by the desire to optimize productivity and drive success from inception to completion of goals you set and the people you lead.  
What You Will Do
Lead our engineering team through management and mentorship
Manage engineering hiring plan and play a key role in recruiting, onboarding and talent management
Develop standards and procedures to quality, safety, and reliability of products
Participate and be responsible for engineering team budget
Provide expert advice around the engineering/product roadmap, R&D focus areas, trade-off decisions, program risks
Ownership around improving engineering team and company inefficiencies around engineering product development and delivery
Mentor your staff and team on their own careers, skills growth, and work quality 
You have:
Led AV or adjacent projects
Shipped complex technical products
Strong organizational leadership skills
Extensive experience working with stakeholders to create hiring strategies to develop quality teams
Experience in recruiting engineers and contributors
Previous working experience in software design and developing customer-oriented platforms
Knowledge of industry trends, best practices, and change management
Apply
Your application has been successfully submitted.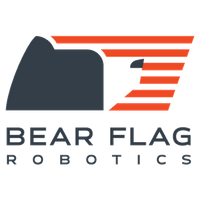 Autonomous Tractor Fleets