Business Development Lead
The Business Development Lead is responsible for advancing the go-to-market strategy for Jaro's first-in-class charging solution for electric semi-trucks. The Business Development Lead will work with the CEO to engage corporate customers including major retail brands and multinational logistics companies, adapt our product offering to their specific business needs, and land our first major commercial contracts. This work is foundational for Jaro's growth as we work to transform this enormous economic sector and deliver major environmental benefits.
What you'll do
Build strong relationships with trucking and logistics companies (e.g. UPS, JB Hunt) to understand their specific fleet electrification needs
Refine and pitch our value proposition to identify deal blockers and land major commercial agreements
Provide strategic organizational leadership including fundraising and growth strategy
What you'll bring
Have extensive B2B customer experience with hardware products
Have a track record of successful go-to-market work in relevant industries including logistics, supply chain, EV charging, EVs, and/or grid-tied assets.
Have or be able to rapidly build a professional network in the logistics/supply chain industry
Have firsthand experience in a startup environment or similar
Communicate efficiently to share learnings and make clear group decisions
Value diverse ideas, backgrounds, and problem solving styles
Display leadership qualities that align with Teal organizational values
Compensation and Benefits
Jaro provides generous compensation packages that are comprehensive, market-rate, and designed to support employees with families. We cover 100% of employee health insurance premiums and 75% of dependent premiums for medical, dental, and vision insurance. All employees are eligible for parental leave and have access to discretionary funds for personal self-care. Employees are also given a budget to support relevant environmental organizations. All employees are granted stock options with extended exercise windows and are encouraged to use vacation for rest and recharge. Finally, we are very transparent with our compensation offers to ensure that all employees are treated fairly and equitably.
About Jaro Fleet Technologies
Jaro Fleet Technologies exists to accelerate the widespread adoption of electric semi-trucks. This mission is incredibly important for both the future of the logistics industry as well as the health of our planet. Replacing a single diesel truck with an electric truck is equivalent to replacing 32 gasoline cars. Furthermore, semi-trucking fleets are capable of very fast adoption cycles (<2 years). As this industry takes off, approximately $90B in annual diesel sales will transition to the heavy-duty vehicle charging sector.
To serve this emerging market, Jaro is deploying a first-in-class charging solution that solves the specific needs of the semi-trucking fleets. This product and the services we wrap around it has the potential to be the critical enabling technology for the widespread, cost-effective deployment of electric semi-trucks in the US and beyond.
Our team consists of passionate, climate-dedicated professionals on a journey to make as much positive climate impact as they can. We draw upon experiences from numerous venture-backed startups, prominent electric vehicle companies, and EV charging companies. We emphasize diversity in our culture and growth plans, and have an excellent group of experienced VC firms supporting our company.
We believe how you build an organization affects the impact the organization has over time. In our work, we emphasize the importance of connectedness, fairness, diversity, and collaboration, and we built these values into our corporate governance structure. We believe these values and our shared desire to tackle climate will enable our team to do great work quickly.
Please visit jobs.lever.co/JaroFleets to explore a role in this journey to electrify semi-trucking.
Equal Employment Opportunity
We are committed to creating a fair, equitable working environment for all our employees and are seeking to build a team that reflects diversity of backgrounds, skills, and perspectives. We are proud to be an equal opportunity employer.
Apply
Your application has been successfully submitted.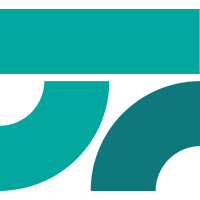 We exist to accelerate the adoption of electric semi trucks.