Production Manager / Lead R&D Technician
We are changing the agricultural world with autonomy at Bear Flag Robotics. Our team is building a fleet of autonomous farming tractors and we are looking for an experienced lead tech and shop manager who can help us build, deploy and maintain the hardware necessary for the tough agricultural environments we operate in. Our current generation retrofits onto existing tractors.
Ideally, you have experience working with heavy machinery and high tech sensors. You need to be comfortable working with ambiguous documentation and new hardware integrations on short timelines. Familiarity with current office and engineering software to build and update documentation and clarify ambiguities.
Responsibilities
Lead technician and capable fabricator of electromechanical assemblies (compute enclosures, sensor mounts and wiring harnesses).
Setup and maintenance of prototyping shop (responsible for initial outfitting, retrofit and upgrade)
Occasional travel to grower sites to troubleshoot and upgrade systems, as required
Managing inventory from large welded assemblies, computers and sensors down to screws and wire
Requirements
Experience with high tech electro-mechanical assemblies
Experience working in R&D fabrication environment
Experience growing team of technicians
Experience with G-Suite to work with and improve manufacturing documentation
Experience with MCAD and ECAD tools to review and improve designs
If you're an enthusiastic self-starter who thrives in ambiguous environments, thinks outside the box, and wants to play a pivotal role in designing autonomous heavy equipment we encourage you to apply!
Apply
Your application has been successfully submitted.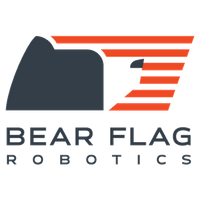 Autonomous Tractor Fleets