Certification Engineer, Structures
Located in Northern California, the team at Joby Aviation is driven by our goal of creating an affordable, all-electric air transportation system. Imagine a piloted air taxi that takes off vertically, then quietly carries you and your fellow passengers over the congested city streets below, enabling you to spend more time with the people and places that matter most. Since 2009, our team has worked steadily to make this dream a reality. We've designed and tested many generations of prototype aircraft capable of serving in a network of electric air taxis. We're looking for talented, committed individuals to join our team as we push onwards toward certifying the Joby aircraft with the Federal Aviation Administration, scaling our manufacturing, and preparing to launch commercial service in 2025.
Overview
We are seeking a highly skilled and experienced Senior Systems Engineer with expertise in structures to join our team.You will be responsible for ensuring compliance with Federal Aviation Administration (FAA) regulations and guidelines related to structures. Your role will involve working closely with design engineers, project managers, and regulatory agencies to facilitate the certification process for structures.
This position requires a solid understanding of aircraft structures, metallic and composite materials, and aviation certification processes. The candidate is required to be a current designated engineering representative (DER).
Responsibilities
Review and interpret FAA regulations, guidelines, and advisory circulars pertaining to aircraft structures
Collaborate with design engineers and project teams to ensure compliance with FAA requirements throughout the design and manufacturing process
Conduct thorough assessments and analysis of structures, including material properties, manufacturing processes, and structural integrity
Review test plans and reports, and make approval recommendations in accordance with FAA guidelines
Coordinate and communicate with FAA representatives and regulatory authorities to facilitate the certification process and address any inquiries or concerns
Stay up-to-date with the latest advancements, industry trends, and best practices in composite structures and FAA certification processes
Collaborate with internal teams to develop and implement training programs on FAA certification requirements for structures
Witness structural testing in support of type certification
Provide technical expertise and guidance to engineering teams regarding material selection, manufacturing techniques, and structural design considerations
Participate in cross-functional teams to resolve technical issues, implement process improvements, and drive continuous improvement in FAA certification practices
Required
BS in in Aerospace Engineering, Mechanical Engineering, or a related field
10+ years working in the field of aircraft structures certification
In-depth knowledge of FAA regulations, guidelines, and advisory circulars pertaining to structures, such as FAR Part 23, Part 25, Part 27 and Part 29
FAA Designated Engineering Representative (DER) – Structures 
Strong understanding of composite materials, manufacturing processes, and structural analysis techniques
Familiarity with certification standards and requirements of other aviation authorities 
Excellent analytical and problem-solving skills, with the ability to assess complex technical issues and propose effective solutions
Detail-oriented approach with a high level of accuracy in documentation and compliance.
Effective communication and interpersonal skills to collaborate with cross-functional teams, regulatory authorities, and external stakeholders
Proven track record of successfully leading FAA certification projects for structures.
Ability to adapt to evolving regulatory requirements and industry standards
Desired
Whole-aircraft FAA certification program experience, Part 23 or Part 27 experience preferred. 

Expertise in wing, fuselage, empennage, rotors, and materials and process 

Experience in testing including instrumentation, data acquisition, and documenting and analyzing results
Experience and involvement with industry groups to develop consensus standards
Compensation at Joby is a combination of base pay and Restricted Stock Units (RSUs). The target base pay for this position is $121,300 - $220,000/year. The compensation package offered will be determined by location, job-related knowledge, skills, and experience.
Joby also offers a comprehensive benefits package, including paid time off, healthcare benefits, a 401(k) plan with a company match, an employee stock purchase plan (ESPP), short-term and long-term disability coverage, life insurance, and more.
EEO
Joby is an Equal Opportunity Employer.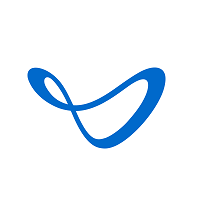 Electric Aerial Ridesharing