System Safety Lead
Located in Northern California, the team at Joby Aviation is driven by our goal of creating an affordable, all-electric air transportation system. Imagine a piloted air taxi that takes off vertically, then quietly carries you and your fellow passengers over the congested city streets below, enabling you to spend more time with the people and places that matter most. Since 2009, our team has worked steadily to make this dream a reality. We've designed and tested many generations of prototype aircraft capable of serving in a network of electric air taxis. We're looking for talented, committed individuals to join our team as we push onwards toward certifying the Joby aircraft with the Federal Aviation Administration, scaling our manufacturing, and preparing to launch commercial service in 2025.
Overview
Joby Aviation is seeking a highly skilled and experienced System Safety Lead at our Santa Cruz, CA facility. This role requires a thoughtful and inspirational leader that will be responsible for providing guidance and direction for the planning, implementation and operation of Joby Aviation's safety program plan and associated deliverables.This individual must be highly organized and self-driven while possessing a deep understanding of SAE ARP 4761, SAE ARP 4754, and 14 CFR 1309 regulations across Part 23/25/27. The selected candidate will possess strong leadership skills as well as the ability to attain results in a fast paced, start-up environment.The most important traits at Joby are a positive attitude towards the project, strong work ethic, and being able to self-manage and learn new skills. Forward thinking and the ability to adapt quickly to a fast-paced environment are a must.
Responsibilities
Lead, develop and mentor System Safety engineers comprising of junior and senior engineers
Generate and review safety assessments and analyses at the aircraft, system, and equipment levels
Oversee and allocate the System Safety teams resources to support company objectives and priorities
Provide systematic and comprehensive assessments on various subsystems of the aircraft 
Develop inter-team and intra-team level processes to facilitate efficiency and high performance
Maintain effective communication, and collaboration with senior leaders across the company
Lead and review the development of FMEA in conjunction with the Reliability and Design Engineering teams
Define strategic hiring plans to support current and future company objectives
Required
Bachelors or higher degree in Engineering discipline - Electrical, Mechanical, or Aerospace preferred
10+ years of relevant industry experience
5+ years of FAA certification experience, including certifying complex, integrated aircraft systems
Expert knowledge of Advisory Circulars pertaining to 1309, SAE ARP 4761, and SAE ARP 4754A.
Working knowledge of RTCA/DO-178C and RTCA/DO-254
Experience with aircraft reliability and maintenance programs
Able to read and review technical schematics and engineering drawings and specifications
Proficient in English
Microsoft Office and Google Docs
Desired
FAA Designated Engineering Representative (DER) or Candidate DER for Systems and Equipment (Mechanical and/or Electrical Equipment) Safety Analysis
Whole-aircraft certification program experience - Part 23 and/or Part 27 preferred 
A good understanding of aviation software development and system communication protocols
Experience with RTCA/DO-178 and RTCA/DO-254 planning and execution
Experience with MSG-3 aircraft maintenance programs
Experience using STPA methods on complex systems
Experience and involvement with industry groups to develop consensus standards
Familiar with Dassault Systemes engineering and management tools
Private pilot certificate
Compensation at Joby is a combination of base pay and Restricted Stock Units (RSUs). The target base pay for this position is $127,600-$266,700. The compensation package offered will be determined by location, job-related knowledge, skills, and experience.
Joby also offers a comprehensive benefits package, including paid time off, healthcare benefits, a 401(k) plan with a company match, an employee stock purchase plan (ESPP), short-term and long-term disability coverage, life insurance, and more.
EEO
Joby is an Equal Opportunity Employer.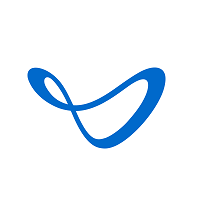 Electric Aerial Ridesharing