AFP Lamination Apprentice (Automated Fiber Placement)
Located in Northern California, the team at Joby Aviation is driven by our goal of creating an affordable, all-electric air transportation system. Imagine a piloted air taxi that takes off vertically, then quietly carries you and your fellow passengers over the congested city streets below, enabling you to spend more time with the people and places that matter most. Since 2009, our team has worked steadily to make this dream a reality. We've designed and tested many generations of prototype aircraft capable of serving in a network of electric air taxis. We're looking for talented, committed individuals to join our team as we push onwards toward certifying the Joby aircraft with the Federal Aviation Administration, scaling our manufacturing, and preparing to launch commercial service in 2025.
Overview
We are seeking a motivated individual to join our team as an Automated Fiber Placement (AFP) Lamination Apprentice. In this role, we will provide comprehensive training to develop your skills in operating and maintaining the Automated Fiber Placement (AFP) system. You will work closely with our engineering and manufacturing teams to support R&D and production parts fabrication. Joby Aviation is dedicated to training and developing individuals with potential, and we are looking for apprentices who are eager to learn and grow in the field of AFP lamination.
Please note that as an apprentice, we prioritize a willingness to learn and develop the necessary skills over extensive prior experience. We are looking for individuals who are enthusiastic about the opportunity to train in the field of Automated Fiber Placement (AFP) lamination and contribute to our innovative projects.
Responsibilities
Learn to operate the Automated Fiber Placement (AFP) robot under the guidance of experienced technicians and engineers.
Assist in setting up and calibrating the AFP system for optimal performance, ensuring it aligns with the required parameters.
Gain hands-on experience in loading and unloading composite materials onto the AFP machine, ensuring proper alignment and placement for the lamination process.
Observe and assist in monitoring the AFP process during lamination, making necessary adjustments under supervision.
Participate in routine maintenance tasks, such as cleaning, inspecting, and replacing consumable components, while working alongside experienced technicians.
Learn to troubleshoot basic issues or malfunctions with the AFP system, with guidance from senior technicians or engineers.
Assist in conducting quality inspections on the laminated parts, contributing to the verification of adherence to specifications and identification of any defects or irregularities.
·Document and record production data, including material usage and basic process parameters, while learning how to maintain accurate records.
·Follow safety protocols and contribute to maintaining a clean and organized work area, promoting a safe and efficient working environment.
Required
Ability to follow safe work practices.
Willingness to learn and develop skills in AFP lamination operations.
Knowledge of basic hand tools.
Able to lift assemblies weighing up to 50 lbs.
Maintain a work area in a neat, orderly, and organized manner.
Have no known allergies to epoxies or other composites materials.
Must be able to read and comprehend written and verbal instructions, detailed blueprints and other similar authorized drawings and documents and be capable of doing basic mathematical calculations.
 Desired
The target base pay for this position is $18.00/hour. The compensation package will be determined by job-related knowledge, skills, and experience.
Joby also offers a comprehensive benefits package, including paid time off, healthcare benefits, a 401(k) plan with a company match, an employee stock purchase plan (ESPP), short-term and long-term disability coverage, life insurance, and more.
EEO
Joby is an Equal Opportunity Employer.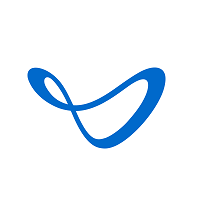 Electric Aerial Ridesharing