Composite Technician - Level II
Located in Northern California, the team at Joby Aviation is driven by our goal of creating an affordable, all-electric air transportation system. Imagine a piloted air taxi that takes off vertically, then quietly carries you and your fellow passengers over the congested city streets below, enabling you to spend more time with the people and places that matter most. Since 2009, our team has worked steadily to make this dream a reality. We've designed and tested many generations of prototype aircraft capable of serving in a network of electric air taxis. We're looking for talented, committed individuals to join our team as we push onwards toward certifying the Joby aircraft with the Federal Aviation Administration, scaling our manufacturing, and preparing to launch commercial service in 2025.
Overview
Joby Aviation is seeking a self-motivated and hard-working Composite Technician II. The role is to aid in the composite tooling, parts fabrication, and structural assembly process for both R&D and production parts while working closely with both engineering and manufacturing teams. The Joby Aviation team is looking to add to our already dynamic team with good people with great skills.
Responsibilities
Working hands-on in a shop environment as a team member on activities including:
High-performance composite parts fabrication using prepreg carbon materials
Large-scale bonded and fastened composite assemblies
Layup and infusion of carbon fiber tools for composite parts
Assisting in developing new manufacturing processes and technology
Required
High School Diploma or GED equivalent
2+ years in relevant industry
Perform tooling prep work and hand lay-up of prepreg materials
Cutting and trimming of composite parts within close tolerances using hand tools ie hand router, hand drill, hand sander 
Knowledge of basic inspection equipment
Structural bond and fastening of composite assemblies, including surface preparation for bonding
Able to lift assemblies weighing up to 50 lbs.
Able to become certified to wear a respirator
Perform all tasks in a safe and responsible manner
Maintain work area in a neat, orderly, and organized manner
Have no known allergies to epoxies or other composites materials
Must be able to verbally communicate, read and comprehend written and verbal instructions, detailed blueprints and other similar authorized drawings and documents, and be capable of doing basic mathematical calculations.
Oven, autoclave, laser projection, and automated ply cutting equipment operator experience a plus, but not required
 Desired
Compensation at Joby is a combination of base pay and Restricted Stock Units (RSUs). The target base pay for this position is $22-$25/hour. The compensation package will be determined by job-related knowledge, skills, and experience.
Joby also offers a comprehensive benefits package, including paid time off, healthcare benefits, a 401(k) plan with a company match, an employee stock purchase plan (ESPP), short-term and long-term disability coverage, life insurance, and more.
EEO
Joby is an Equal Opportunity Employer.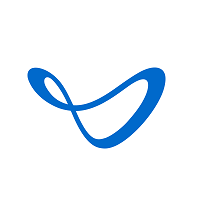 Electric Aerial Ridesharing