Performance Lead/DER
Located in Northern California, the team at Joby Aviation is driven by our goal of creating an affordable, all-electric air transportation system. Imagine a piloted air taxi that takes off vertically, then quietly carries you and your fellow passengers over the congested city streets below, enabling you to spend more time with the people and places that matter most. Since 2009, our team has worked steadily to make this dream a reality. We've designed and tested many generations of prototype aircraft capable of serving in a network of electric air taxis. We're looking for talented, committed individuals to join our team as we push onwards toward certifying the Joby aircraft with the Federal Aviation Administration, scaling our manufacturing, and preparing to launch commercial service in 2025.
Overview
You will provide experienced leadership in support of air vehicle design, ground tests, and flight tests with aerodynamics performance design and analysis, and provide guidance on all performance analysis and certification concerns.
This role will handle planning and execution of aerodynamic performance analysis and testing of air vehicles throughout the development and certification process.
Responsibilities
Interface regularly with Flight Physics teams (aerodynamics, controllability, control laws, loads), as well as Airframe, Powertrain, Flight Test, and other groups affected by performance and aerodynamics. 
Perform as a primary subject matter expert and FAA/EASA focal for Subpart B performance and flight analyst activities related to certification.
Independently complete analysis, design, and testing pertaining to aerodynamics, performance, and handling qualities of vehicle designs at different stages of development and certification.
Conduct propeller and mission performance calculations and the underlying engineering analyses that provide inputs to aircraft-level performance calculations related to product requirements.
Evaluate component test and flight test data, using empirical data to improve analytical predictions and modeling and validate performance and controllability estimates.
Support mission, field performance, climb/descent, and cruise performance analysis requests from the Air Vehicle, Flight Physics, Flight Test, and Certification teams.
Collaborate with the broader engineering team to conduct multidisciplinary trade studies to guide design decisions related to aircraft performance.
Support requirement verification activities in various engineering subject areas.
Support test procedure development and test execution for field and flight performance validation.
Develop engineering tools to complete analysis tasks associated with aircraft development and certification.
Required
Bachelor of Science in engineering (aerospace engineering preferred)

Minimum 10 years of aerospace industry experience in 

flight performance, including test management and execution
Currently hold an active Company or Consultant FAA Designated Engineering Representative (DER) authorization, or otherwise satisfy the basic qualifications for becoming a DER per the FAA Order 8100.8D and FAA Order 8110.37F
Demonstrated experience working with or generating aerodynamic data related to lift, drag, and controllability
Experience with and/or fundamental knowledge of computational fluid dynamics
Experience with working with ground and flight test teams in various categories of aircraft
Experience with development and approval of Aircraft Flight Manuals (AFM) and Pilot Operating Handbooks (POH) and the performance data therein
Experience with rotorcraft or fixed-wing performance analysis techniques that builds on applicable educational experience
Knowledge of safety assessment process, methods, and analyses (FHA, FMEA/FMECA, FTA, CCA) used in safety assessments (PSSA, SSA) per SAE ARP4761
Expert knowledge of, and experience with FAA Subpart B regulations and compliance procedures for Part 23 and/or 27 aircraft, as well as Part 91 regulations
Excellent verbal and technical writing skills in the English language
Collaborates effectively between multidisciplinary teams 
Self-sufficient and self-starter, and maintains a sense of urgency in communications and actions
Proficiency with Microsoft Office and Google Docs products 
Must be able to travel 30% to support testing and on-site support in Joby's Santa Cruz, CA offices
Desired
FAA Part 25/29 certification experience and knowledge
Experience with 

handling qualities/controllability 

Experience with fly-by-wire flight control systems and control laws
Experience with flight into known icing certification and analysis/test methods
Knowledge and experience with certification of air data systems
Equivalent EASA certification experience to FAA requirements noted above
Proficiency with MATLAB and/or other scientific programming languages (Python, C, etc.)
Compensation at Joby is a combination of base pay and Restricted Stock Units (RSUs). The target base pay for this position is $118,200-$251,800. The compensation package offered will be determined by location, job-related knowledge, skills, and experience.
Joby also offers a comprehensive benefits package, including paid time off, healthcare benefits, a 401(k) plan with a company match, an employee stock purchase plan (ESPP), short-term and long-term disability coverage, life insurance, and more.
Joby Aviation is an Equal Opportunity Employer.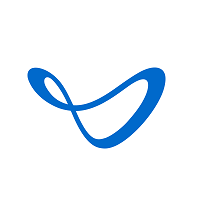 Electric Aerial Ridesharing