Senior Systems Engineer, E/E Engine Controls, Integrated Flight and Propulsion Control System (IFPCS)
Joby Overview
Located in Northern California, the team at Joby Aviation is driven by our goal of creating an affordable, all-electric air transportation system. Imagine a piloted air taxi that takes off vertically, then quietly carries you and your fellow passengers over the congested city streets below, enabling you to spend more time with the people and places that matter most.Since 2009, our team has worked steadily to make this dream a reality. We've designed and tested many generations of prototype aircraft capable of serving in a network of electric air taxis. We're looking for talented, committed individuals to join our team as we push onwards toward certifying the Joby aircraft with the Federal Aviation Administration, scaling our manufacturing, and preparing to launch commercial service in 2025.
Overview
Joby Aviation is on a mission to save a billion people an hour every day by introducing a revolutionary urban air mobility service featuring the innovative all-electric vertical takeoff and landing (eVTOL) JAS4-1 air vehicle. The Integrated Flight and Propulsion Control System (IFPCS) product team is seeking highly motivated, passionate engineers to help complete the mission.
The Integrated Flight and Propulsion Control System includes all the primary flight control functions (pilot inceptors, flight sensors, processing and communications, control laws, and control effectors) and some vehicle management functions.
The position offers the opportunity to have direct impact on the certification success of the JAS4-1 air vehicle, and its new and novel technologies in the emerging Urban Air Mobility (UAM) marketplace.
Responsibilities
Review and support of program and area specific certification plans
Provide design guidance on system architecture and schematics, subsystem trade studies, PCB design layouts, component details, wiring diagrams and detail drawing releases
Provide guidance on monitors and fault detection including analyses to show proper fault coverage and protection against nuisance trips
Provide guidance on analyses for stability margins and bandwidth of control loops and processing capacity
Advise design teams regarding interpretation of the Code of Federal Regulations Part 23 and its compliance
Provide 8110.3 compliance findings to the Code of Federal Regulations Part 23
Requirements validation engineering review
Develop test plan templates for LRU qualification, subsystem bench tests, integrated system tests
Support the writing of the test plans, detailed test procedures/scripts and test reports
Support SAE ARP4754A company audits for FAA Systems Reviews
Support identification and classification of HIRF and Lightning criticalities as required by Code of Federal Regulations Part 23
DER witness for equipment qualification testing – specially for DO-160G sections 15 – 23, systems integration testing, and ground and flight testing
System safety assessment review, verification, and validation (SFHA, PSSA, SSA)
Define standardized template for Analysis Reports documenting 'analysis' method of compliance
FAA technical interface meeting preparation, participation, and follow-up coordination
Required
Bachelor of Science in Engineering; Electrical, Aerospace Engineering preferred
Minimum 10+ years of aerospace industry experience in engine control
Satisfies the basic qualifications for becoming a Designated Engineering Representative (DER) per the FAA Order 8100.8D and FAA Order 8110.37F
Knowledge of and experience with FAA Part 23, Part 25, Part 27, and/or Part 29 certification regulations
Understanding and application of development assurance processes per SAE ARP4754A
Expert knowledge of and experience with safety assessment process, methods, and analyses (FHA, FMEA/FMECA, FTA, CCA) used in safety assessments (PSSA, SSA) per SAE ARP4761
Expert knowledge of and experience with DO-160G environmental qualification
Excellent verbal and technical writing skills in the English language
Collaborates effectively between multidisciplinary teams
Self-sufficient and self-starter
Proficient with Microsoft Office and Google Docs
Desired
Electric vehicle technology experience
Experience using Atlassian tools including Jira, Confluence, and Crucible
Familiar with Siemens Polarion requirements management tool
Familiar with Dassault Systems engineering and management tools (Enovia)
Current consultant DER for the FAA
Experience in Software/Hardware Audits (DO-254 & DO-178C)
Experience with air data systems
Compensation at Joby is a combination of base pay and Restricted Stock Units (RSUs). The target base pay for this position is $160,400-$213,900/year. The compensation package will be determined by job-related knowledge, skills, and experience.
Joby also offers a comprehensive benefits package, including paid time off, healthcare benefits, a 401(k) plan with a company match, an employee stock purchase plan (ESPP), short-term and long-term disability coverage, life insurance, and more.
This position must meet US export control compliance requirements, therefore a candidate must qualify as a "US Person" as defined by 22 C.F.R. § 120.15. "US Person" includes US Citizens, lawful permanent residents, refugees, or asylees.
Joby Aviation is an Equal Opportunity Employer.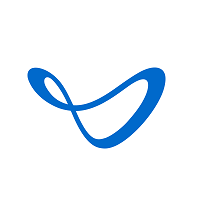 Electric Aerial Ridesharing