Product Quality Engineering Manager
Joby Overview
Located in Northern California, the Joby Aviation team is steadily working toward our goal of creating an affordable, all-electric air transportation system. Imagine an air taxi that takes off vertically, then quietly and quickly carries you over the traffic congestion below, giving you back the time that otherwise would have spent sitting in traffic. Since 2009, our team has been making this dream a reality, designing and flight testing a prototype aircraft capable of serving in a network of electric air taxis. We're looking for talented individuals to join our team as we push onwards toward certifying the aircraft with the Federal Aviation Administration and preparing for commercialization with launch targeted in select markets for 2024. 
Overview
The Product Quality Engineering Manager has the responsibility for all activities related to the Quality Engineering function, providing oversight and direction in the areas of manufacturing controls, design controls, nonconformance management, risk management, validation, data analytics and product improvement. Works in close collaboration with engineering teams and manufacturing teams to ensure product quality is established and maintained at the highest level. We are looking to expand this team with like-minded individuals looking to make a mark in the transportation industry. This will be an onsite role based out of our San Carlosoffice. 
Responsibilities
Collaborates with the Quality Lead to ensure alignment of immediate and long-term strategic Company goals. 
Leads the Quality Engineering team to ensure Quality Systems and FAA Regulatory Compliance. 
Alerts the organization to issues in time to resolve potential adverse effects on the customer, company image, or reputation of the business. 
Develops and leads a team of Quality Engineers to create effective quality engineering processes, lead/support strategic projects and assure compliant and efficient execution of manufacturing processes. 
Implements and leads internal audit process. 
Leads and supports Material Review Board. 
Manages Supplier approval and audit program. 
Ensures the Implementation of world-class quality engineering systems to support entire product life cycle with focus on business results including prevention and detection of defects at earliest phase. 
Works with multi-functional teams to establish operational plans and ensures uninterrupted support to engineering and manufacturing operations. 
Provides support on activities, documents and records requiring Quality Engineering review and/or approval. 
Collaborates with cross functional partners during New Process Introduction to ensure quality requirements are captured. 
Builds a culture of quality throughout the business by effectively communicating the why's and how's to the team. 
Sets goals and objectives for Quality personnel that correlates to Company objectives. 
Responsible for the recruitment, supervision, training, and development of Quality personnel. 
Required
Bachelor's degree in engineering, technology or related field 
Minimum 7 years of experience in a quality engineering or related field 
Minimum 3 years direct people management experience 
Desired
Understanding of FAA Regulations, AS9100, AS9110 (desired), AS9145 (desired), ISO9001 
ASQ Certified Quality Engineer 
ASQ Certified Manager of Quality/Organizational Excellence  
Lean Six Sigma Green Belt certification (Black Belt preferred)
Compensation at Joby is a combination of base pay and Restricted Stock Units (RSUs). The target base pay for this position is $113,900 - $216,100. The compensation package offered will be determined by location, job-related knowledge, skills, and experience.
Joby also offers a comprehensive benefits package, including paid time off, healthcare benefits, a 401(k) plan with a company match, an employee stock purchase plan (ESPP), short-term and long-term disability coverage, life insurance, and more
Joby Aviation is an Equal Opportunity Employer.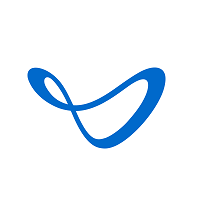 Electric Aerial Ridesharing