Electrician - Journeyman
Joby Overview
Located in Northern California, the team at Joby Aviation is driven by our goal of creating an affordable, all-electric air transportation system. Imagine a piloted air taxi that takes off vertically, then quietly carries you and your fellow passengers over the congested city streets below, enabling you to spend more time with the people and places that matter most. Since 2009, our team has worked steadily to make this dream a reality. We've designed and tested many generations of prototype aircraft capable of serving in a network of electric air taxis. We're looking for talented, committed individuals to join our team as we push onwards toward certifying the Joby aircraft with the Federal Aviation Administration, scaling our manufacturing, and preparing to launch commercial service in 2025.
Overview
Our company is growing fast, as such, we need a full time Facilities Electrician with experience maintaining and upgrading an industrial/manufacturing environment. The ideal candidate will understand the fundamentals of electricity including their application to the operation of high voltage distribution, motor control, circuits, National Electrical Code, California Electrical Safety Orders, and Cal-OSHA.  Joby is looking for a Facilities Electrician who works independently, and with others, to perform the full range of trouble shooting, corrective repairs, upgrading, new electrical installations and completion of preventative maintenance tasks to support new equipment and growth. 
Responsibilities
Skilled electrical work involved in construction, maintenance, and troubleshooting.
Performs a variety of skilled electrical and mechanical work related to the distribution and transmission of electrical power.
Work with the various teams to set up all the production equipment that is currently being purchased and installed.
Experienced in 480, 208-volt single and three phase electrical service.
Rough in and make up single phase and three phase panels, proficient in bending and installing EMT.
Maintenance of building electrical, lighting, compressed air, and HVAC systems.
OSHA regulations knowledge 
Perform daily, weekly building walks to monitor the general operation, safety, and condition of the facility.
Experience operating hand and power tools such as drills, saws, grinder, sanders, etc.
Able to perform work in one or more maintenance trades, including carpentry, electrical, plumbing, painting, and lighting.
Required
Four or more years of electrical experience in an industrial/manufacturing environment
Graduation from high school or possession of a G.E.D.
Status as a journey level electrician and completion of a formal electrician apprenticeship program
Own a task with minimal supervision and manage multiple priorities at the same time
Strong problem-solving skills paired with ability to be proactive and foresee next steps
Strong verbal and written communication skills.
Effectively handle multiple priorities, organize workload, and meet deadlines
Desire to continually learn and grow new skills
Read and interpret blueprints and electrical diagrams
Perform arithmetic calculations
Safely operate scissor lights, boom lifts, forklifts, and pallet jacks
Possession of a valid California Class C driver's license
Knowledge of environmental and safety practices and procedures.
Maintain accurate and precise written and computerized documents
Walk or stand for extended periods of time and bend, stoop, reach, carry, crawl, climb, and lift as necessary to perform assigned duties
Desired
Honesty: We encourage a safe environment where open and honest communication is a standard business practice.
Attitude is Everything: It all starts with having the right mindset. We require a positive attitude. You cannot create success for yourself, our company, and coworkers with a negative mindset.
Quality: We take pride in our work and strive to deliver excellence with our services and installations.
Integrity: We do what we say we will do and hold ourselves accountable.
Teamwork: We work together as a group, to become part of something bigger than one individual to achieve a common goal.
Compensation at Joby is a combination of base pay and Restricted Stock Units (RSUs). The target base pay for this position is $37-$48/hour. The compensation package will be determined by job-related knowledge, skills, and experience.
Joby also offers a comprehensive benefits package, including paid time off, healthcare benefits, a 401(k) plan with a company match, an employee stock purchase plan (ESPP), short-term and long-term disability coverage, life insurance, and more.
Joby Aviation is an Equal Opportunity Employer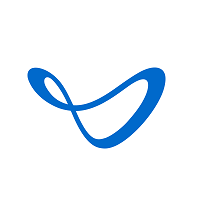 Electric Aerial Ridesharing