CNC Prototype Machinist -Entry level
Joby Overview
Located in Northern California, the Joby Aviation team has been steadily working toward our goal of providing safe, affordable, fully electric air transportation that is accessible to everyone. Imagine an air taxi that takes off vertically, then quietly and quickly carries you over the congestion on the ground, giving you back that time you'd otherwise spend sitting in traffic. Technology has advanced to the point where designing and operating an all-electric aircraft is completely viable. Our team has been discreetly designing and flight testing this vehicle and is looking for talented individuals to see it through certification and high rate production.
Overview
Joby Aviation is seeking an Entry Level Prototype Machinist to join our subtractive prototyping team. This individual's role is to operate CNC and manual machine equipment, prep material and read setup sheets through hands-on experience. A willing attitude is very important for this position and goes a long way when thinking through a variety of solutions to complete jobs on time due to the fast pace of parts flowing through the shop. This position is hands-on experience, we aim to attract, retain, develop and motivate talent that possess the skills and leadership necessary to grow our team.
Responsibilities
Operate mills, lathes, drill presses, saws, grinders, and a variety of other equipment.
Ability to shift between jobs when priorities change and communicating with co-workers.
Willing to juggle multiple projects often sidelining some projects to expedite others.
Demonstrate ability to learn basic G code editing.
Use Setup sheets to select, procure, and organize appropriate tooling and fixturing for projects based on part material, geometry, features, tolerances, and system capability.
Collaborate with team members to provide solutions and feedback for improving a standardized process for machining, work holding, and set-up to increase efficiency and productivity. 
Perform inspections and measurements of product dimensions using basic Quality Control measuring tools, calipers, micrometers, depth gauges, pins, and other measuring equipment.
Demonstrates ability to document and communicate well within the team environment.
Demonstrate continuous improvement of a well-organized and safe environment for all workspaces.
Demonstrate ability to learn blueprints and other design documents as well as interpret verbal design instructions.
Maintain equipment, clean machines from chips, refil and check coolant, oils and greases, etc.
Prioritizes quality on completed parts, hold tight tolerances, willing to learn how to perform self inspection of own parts.
Required
HS Diploma or GED equivalent
Operate and setup CNC 3 axis Mill.
Flexibility to work in a fast-growing environment with aggressive timelines.
Attention to detail, excellent problem solving and communication skills.
Willingness to do a variety of tasks to get the job done.
Ability to lift 50 lbs unaided.
Desired
Previous shop experience.
Operate and setup CNC Lathe.
Operate manual lathe and mill.
Basic machine edits, knowledge of G&M codes.
Knowledge of Haas and Fanuc controls.
CNC Probing routines.
Forklift experience.
Basic understanding of GD&T.
Proficient with use of common shop measuring tools.
Excellent documentation and written communication.
Basic Jira, SharePoint and Microsoft D365 experience.
Familiarity with 5S, or similar workplace organization methods.
Fusion360 experience.
Compensation at Joby is a combination of base pay and Restricted Stock Units (RSUs). The target base pay for this position is $18-$23/hour. The compensation package will be determined by job-related knowledge, skills, and experience.
Joby also offers a comprehensive benefits package, including paid time off, healthcare benefits, a 401(k) plan with a company match, an employee stock purchase plan (ESPP), short-term and long-term disability coverage, life insurance, and more.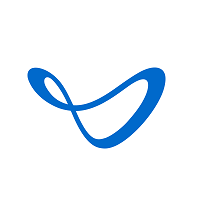 Electric Aerial Ridesharing