Human Factors Engineer
Joby Overview
Located in Northern California, the team at Joby Aviation is driven by our goal of creating an affordable, all-electric air transportation system. Imagine a piloted air taxi that takes off vertically, then quietly carries you and your fellow passengers over the congested city streets below, enabling you to spend more time with the people and places that matter most. Since 2009, our team has worked steadily to make this dream a reality. We've designed and tested many generations of prototype aircraft capable of serving in a network of electric air taxis. We're looking for talented, committed individuals to join our team as we push onwards toward certifying the Joby aircraft with the Federal Aviation Administration, scaling our manufacturing, and preparing to launch commercial service in 2025.
Overview
The Human Factors Engineer position will contribute to concept development and validation, systems development and integration, and certification activities related to Human Factors aspects of an all-new aircraft design. This position will be focused on highly augmented and automated flight controls, advanced displays and system controls, and pilot integration with eVTOL aircraft and urban air mobility operations. Additionally, this position will be a core member of our growing team establishing industry leading Human Factors practices within Joby for current and future projects.
The most important traits at Joby are a positive attitude towards the project, a strong work ethic, and being able to self-manage and learn new skills. Forward-thinking will be highly regarded as well.
Responsibilities
Working with multiple engineering and pilot teams:
Providing Human Factors support across multiple functional teams throughout the product lifecycle
Ensuring consistency with design philosophies, vehicle design, and concepts of operation
Executing design development activities for Human Factors, including mock-ups, simulation, and user feedback studies
Advocating for and articulating Human Factors considerations during requirements and systems development activities
Identifying areas of risk and the means to address or mitigate them
Creating and reviewing designs, aggregating stakeholder needs, developing robust solutions, and ensuring compliance with company objectives and airworthiness standards
Conducting qualitative assessments and quantitative analyses to support pilot vehicle interface definition and coordinating closely with engineering teams to synthesize findings into actionable design requirements to support ARP 4754 processes
Planning and executing test campaigns, defining test article needs, and executing tests to demonstrate applicable designs show compliance to airworthiness standards
Authoring, reviewing and approving human factors artifacts related to:
Human systems integrations, pilot functional task allocations
Flight deck philosophy, crew alerting philosophy, and methodologies
Pilot-in-the-loop simulation studies, pilot procedures development, and validation
Review and validation of human factors aspects of safety assessments
Test plans and reports, design and analysis reports
Interfacing with regulatory authorities as required (FAA, JCAB, etc.)
Developing Human Factors standards and related in-house training
Required
A Bachelor of Science, Arts, or Engineering degree in an applicable Human Factors or engineering discipline
5+ years of professional Human Factors work experience
Experience with human factors aspects of aircraft development (airplane and/or helicopter) or similar technical development programs, including defining and validating design requirements
Working knowledge of 14 CFR Part 23 regulations and guidance material
Experience conducting evaluations to define and validate human factors requirements
The ability to decompose, correlate, and align regulations, guidance material, and engineering specifications
Experience in programmatic test and evaluation planning, execution, and reporting of test, evaluation, and study reports
The ability to read, review, and create engineering documentation
Proficient in English
Proficient with Microsoft Office products
Desired
Advanced degree in an applicable engineering discipline or Human Factors related discipline
An expert-level understanding of design standards, regulatory guidance material, and means of compliance for human factors aspects of airplane and/or helicopter regulations.
8+ years of relevant aviation or aerospace industry experience
Working knowledge of flight deck systems (displays, lighting, ergonomics, controls, highly augmented flight controls) 
Familiarity and experience with 14 CFR Part 23/25/27/29 regulations and guidance material as part of an aircraft certification program
Experience in conducting scenario-based evaluations, pilot task analyses, workload assessments, and error analyses
Experience with prototyping user interface hardware and software
Experience and involvement with industry groups to develop consensus standards
Familiar with Dassault Systemes engineering and management tools
Familiar with Siemens Polarion requirements management tool
A private pilot certificate; advanced ratings preferred
Compensation at Joby is a combination of base pay and Restricted Stock Units (RSUs). The target base pay for this position is $102,600 - $171,200/year. The compensation package offered will be determined by location, job-related knowledge, skills, and experience.
Joby also offers a comprehensive benefits package, including paid time off, healthcare benefits, a 401(k) plan with a company match, an employee stock purchase plan (ESPP), short-term and long-term disability coverage, life insurance, and more
Joby Aviation is an Equal Opportunity Employer.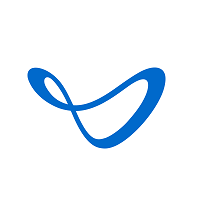 Electric Aerial Ridesharing