CNC Programmer
Overview
Joby Aviation is seeking a passionate individual to join our manufacturing team. This individual will participate in several aspects of machine operation. Collaborating with CNC programmers, you will be contributing to the entire process of CNC parts trimming and tooling operations. Hands-on experience and a "get it done" attitude are very important. This position will have direct mentifull results affecting the production of aircraft on a daily basis at Joby Aviation.
Responsibilities
Program, set up, and operate 3 and or 5 axis CNC machines to create tooling or complex carbon aircraft components
Determine the best setup, machining strategy, order of operations, tool selection, speed/feed parameters for each project
Identify, select, and organize appropriate tooling for projects based on part material, geometry, features, tolerances, and system capability
Collaborate with team members to develop a standardized process for machining, work holding, and set-up to increased efficiency and productivity
Collaborate with engineers, metrology technicians, and programmers to improve the design and manufacturability of tools and components
Organize and manage multiple machining projects with a high degree of efficiency
Lead the continuous improvement of a well organized and safe environment for all workspaces
Required
2+ years of Machining experience
HS diploma or equivalent
Ability to learn quickly and eagerness to challenge yourself
Flexibility to work in a fast-growing environment with aggressive timelines
Self-motivated team player with attention to detail
Excellent problem solving and communication skills
Willingness to do a variety of tasks to get the job done, including set-up, operation, troubleshooting, and maintenance of machines  
Ability to lift 50lbs unaided
Desired
Experience in 5-Axis machining and programming 
Experience in a high volume production environment that relies on a well-defined process to achieve maximum efficiency 
Familiarity with Fagor controllers.   
Experience with Dassault Systemes Catia
Proficiency in Delmia 5-axis programming  
Experience with composite tooling  
Aircraft homebuilding or rapid prototyping experience is a plus
Experience with composite parts trimming
Familiarity with CMS routers and Fanuc controllers
Compensation at Joby is a combination of base pay and Restricted Stock Units (RSUs). The target base pay for this position is $37-$42/hour. The compensation package will be determined by job-related knowledge, skills, and experience.
Joby also offers a comprehensive benefits package, including paid time off, healthcare benefits, a 401(k) plan with a company match, an employee stock purchase plan (ESPP), short-term and long-term disability coverage, life insurance, and more.
Joby Aviation is an Equal Opportunity Employer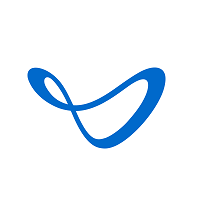 Electric Aerial Ridesharing