Production Engineer, Powertrain and Electronics
Joby Overview
Located in Northern California, the team at Joby Aviation is driven by our goal of creating an affordable, all-electric air transportation system. Imagine a piloted air taxi that takes off vertically, then quietly carries you and your fellow passengers over the congested city streets below, enabling you to spend more time with the people and places that matter most. Since 2009, our team has worked steadily to make this dream a reality. We've designed and tested many generations of prototype aircraft capable of serving in a network of electric air taxis. We're looking for talented, committed individuals to join our team as we push onwards toward certifying the Joby aircraft with the Federal Aviation Administration, scaling our manufacturing, and preparing to launch commercial service in 2025.
Overview
The Production Engineer is the key technical interface amongst the various manufacturing stakeholders (Safety, Supply Chain, R&D, testing, quality, operations and design)  The Production engineer provides hands-on MRB/Non-conformances floor support, guide design for manufacturability, and develop production engineering process/methodologies across program and production elements. This individual will work with multi-functional teams to diagnose problems, disposition discrepancies, and identify and drive corrective actions to closure and facilitate continuous improvement activities. This role will eventually be relocated to the site of our next manufacturing facility (TBD). 
Responsibilities
Provide technical guidance for powertrain & electronics production
Lead efforts to identify, develop, and deploy designs and methodologies that improve operational excellence through quality, cost, design, and process enhancements
Support the manufacturing floor in assembly and installation, compliance to engineering requirements, discrepancy resolution, and component acceptance testing
Perform a hands-on engineering and liaison role between our design, test, and operations teams and our manufacturing customers
Investigate root causes, disposition vehicle discrepancies, and take ownership of preventative and corrective actions
Support the product through design and operational gated reviews by evaluating and aiding in the development of required artifacts
Drive design for manufacture and assembly (DfMA) into the designs
Authorize in-build redlines and recommend changes to improve the design
Required
Bachelor's degree in a related field
5+ years of experience in a manufacturing environment
Experienced with Powertrain Equipment/ Manufacturing/ Process Engineering
Knowledge of electrical principles and electronic components
Experience with Geometric Dimensioning and Tolerance analysis
Experience in Design for Manufacture and Assembly (DfMA)
Demonstrated experience developing manufacturing processes for transition to production
Desire to work hands-on, both independently and as a cross-disciplined team, throughout the development and production phases of the product lifecycle
Strong coordination and project management skills to track, manage, and prioritize multiple ongoing tasks
Strong digital literacy with the ability to rapidly learn and use a variety of software tools, as needed
Exceptional interpersonal skills that foster positive professional relationships
Good knowledge of SPC, gage R&R and problem solving methodologies such as 5 why Root Cause Analysis, Fishbone
Compensation at Joby is a combination of base pay and Restricted Stock Units (RSUs). The target base pay for this position is $64,500 - $143,600/year. The compensation package will be determined by job-related knowledge, skills, and experience.
Joby also offers a comprehensive benefits package, including paid time off, healthcare benefits, a 401(k) plan with a company match, an employee stock purchase plan (ESPP), short-term and long-term disability coverage, life insurance, and more.
Joby Aviation is an Equal Opportunity Employer.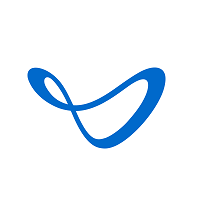 Electric Aerial Ridesharing