Development Assurance Software DER – Flight Controls
Joby Overview
Located in Northern California, the team at Joby Aviation is driven by our goal of creating an affordable, all-electric air transportation system. Imagine a piloted air taxi that takes off vertically, then quietly carries you and your fellow passengers over the congested city streets below, enabling you to spend more time with the people and places that matter most. Since 2009, our team has worked steadily to make this dream a reality. We've designed and tested many generations of prototype aircraft capable of serving in a network of electric air taxis. We're looking for talented, committed individuals to join our team as we push onwards toward certifying the Joby aircraft with the Federal Aviation Administration, scaling our manufacturing, and preparing to launch commercial service in 2025.
Overview
Modern aircraft development requires demonstrated compliance to a variety of FAA rules, guidance documents, and industry standards. The Development Assurance Group is critical to ensuring Joby's compliance to ARP4754A for systems development, DO-178C for software development, and DO-254 for electronics development. In addition, this group guides Joby's cybersecurity efforts and is paving a path toward future certification of autonomous vehicles. The skilled engineers within this group have established company plans, standards, policies, and procedures for meeting the various development assurance guidelines and now serve in both a mentoring and oversight capacity for Joby. As a clean sheet aircraft developer, our attention to safety and the regulatory guidance is central to everything we do. Nowhere is this more the case than in our state-of-the-art fly by wire flight control system. Our new and novel 'unified' design combines both control surface and propulsion system controls and will be implemented using industry leading tools, both for conventional code development and via model-based development techniques. To ensure compliance with relevant guidance, Joby is looking for an experienced software engineer with flight controls and, ideally, engine control, experience who also has a solid understanding of the intent behind the guidance in DO-178C, DO-331, and DO-332. This role would be one of oversight and mentoring to the broader development team and the individual is expected to either currently hold or be capable of obtaining an FAA Designated Engineering Representative (DER) credential as a Joby Company DER. Experience in the application of DO-254 for airborne electronic hardware is desired but not required.
Joby is headquartered in Santa Cruz California, this role is remote eligable.
Responsibilities
We are looking for an individual who is open to a new challenge and are willing to roll up their sleeves and do what is necessary to help the team certify our aircraft with a constant attention to safety and airworthiness compliance. The successful candidate may find themselves briefing the FAA one day, auditing a peer review process the next, and helping author compliance documentation the day after. 
Provides technical advice and counsel to software and systems development teams on compliance issues associated with DO-178C and associated technical supplements
Ensures that all required plans and standards are followed through ongoing surveillance and, if deemed appropriate, direct involvement in team peer review activities
Works with the broader Development Assurance team to develops and maintains process documentation associated with software compliance oversight activities including the project's Plan for Software Aspects of Certification (PSAC), review checklists, audit and test witnessing plans, and others as requested by the DA Lead
Works closely with the Systems Engineering Lead for the Integrated Flight and Propulsion Control System to resolve requirements and compliance issues that affect software compliance
Participates in planning, requirements, design, code, and test reviews to both identify technical and process issues in accordance with the project's development assurance plans
Maintains accurate compliance records (e.g., checklists, audit records) for assigned projects
Represents the software engineering team in front of the FAA as needed
Continuously works to identify process improvements for both reducing defect density in Joby's products and to improve overall SW activity efficiency
Liaison with development and verification engineers as required ensuring requirements are clearly communicated and resulting product meets all requirements.
Ensures all artifacts supporting DO-178C compliance align with approved plans and are completely prepared for submittal to the appropriate regulators
Provides support for regulatory audits during development projects by way of leading audits, test witnessing and coordinating with regulatory personnel
Provides guidance to development team(s) for certification questions and/or issues
Ensures all artifacts supporting DO-254 compliance align with approved plans and are completely prepared for submittal to the appropriate regulators
Provides support for regulatory audits during development projects by way of leading audits, test witnessing and coordinating with regulatory personnel
Provides guidance to development team(s) for certification questions and/or issues
Required
10+ years of related technical experience, at least five of which have been in the areas of flight or engine control approval
Practitioner-level knowledge of DO-178C with at least some hands-on experience applying DO-331 for model-based development
Hands-on experience with object-oriented software development
Strong interpersonal and communication skills including writing skills
Ability to work without supervision. Independent problem solver.
Enjoys working in a collaborative, collegial environment
Strong bias toward safety and ethical engineering
Capable of coming up to speed on topics quickly; excited to learn new things
Strong work ethic and goal-focused
BS in engineering or technical area (e.g., computer science, electronics technician); MS preferred
Desired
Fifteen or more years of experience
Existing DER credentials or recent experience serving as a Unit Member as part of an Organization Delegation Authorization (ODA)
Familiarity with FAA Designated Engineering Representative (DER) Handbook Requirements (Order 8110.37) and ability to meet (within six months) the requirements for Software DER
Experience with the application of DO-254 for both custom micro-coded devices (e.g., FPGA) and Circuit Card Assembly (CCA)
Familiarity with DO-160 environmental qualification
Familiarity with aerospace quality frameworks (e.g., AS9100, AS9006, AS9115)
Experience with Jira, Confluence, Polarion, Collaborator and SharePoint 
POSITION MAY INCLUDE ACCESS TO TECHNOLOGY THAT IS SUBJECT TO U.S. EXPORT CONTROLS
Compensation at Joby is a combination of base pay and Restricted Stock Units (RSUs). The target base pay for this position is $106,900-$201,100. The compensation package offered will be determined by location, job-related knowledge, skills, and experience.
Joby also offers a comprehensive benefits package, including paid time off, healthcare benefits, a 401(k) plan with a company match, an employee stock purchase plan (ESPP), short-term and long-term disability coverage, life insurance, and more.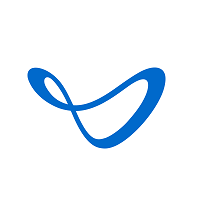 Electric Aerial Ridesharing