Mechanical Engineer - Cathode System
Joby Overview
Located in Northern California, the team at Joby Aviation is driven by our goal of creating an affordable, all-electric air transportation system. Imagine a piloted air taxi that takes off vertically, then quietly carries you and your fellow passengers over the congested city streets below, enabling you to spend more time with the people and places that matter most. Since 2009, our team has worked steadily to make this dream a reality. We've designed and tested many generations of prototype aircraft capable of serving in a network of electric air taxis. We're looking for talented, committed individuals to join our team as we push onwards toward certifying the Joby aircraft with the Federal Aviation Administration, scaling our manufacturing, and preparing to launch commercial service in 2025.
Overview
Joby Aviation is seeking an all-around mechanical engineer with strong technical fundamentals, practical ability and problem-solving skills to join our Powertrain team. As a key member of a high-performance team you will develop the cathode (air) sub-system & components (excluding the turbocompressors) that supply pressurized air to hydrogen fuel cell systems providing electrical power to aircraft propulsion systems. As part of a cross-functional team you will be responsible for the end-end product development cycle everything (excluding turbocompressors) air related between ambient (vs. altitude and flight condition) inlet/outlet and the fuel cell stack with an emphasis on rapidly iterating through design/build/test cycles to achieve our ambitious performance and timing goals.
Responsibilities
Own the complete product development cycle (conception, design/analysis, prototype build/test iterations, certification, SOP) for the hydrogen fuel cell "cathode" (air circuit) system and it's components:
Excluding the Turbocompressors
Examples of cathode system components are: air-air and air-liquid Heat Exchangers (Recuperators, Intercoolers, Intra-Stage Coolers, etc…), solenoid and proportional valves, pressure/temp/humidity/flow sensors, Humidifiers (Passive and/or Active), Water Separators (and/or Injectors)
Perform all 3D & 2D mechanical design work (CAD)
Collaborate with teammates who:
Are subject matter experts in electrical, aerodynamic, mechanical and thermal design/analysis to incorporate their expertise into an optimized product
Are responsible for adjacent products and higher-level systems to ensure that the overall system delivers the highest performance, reliability and safety with the lowest weight, size & cost.
Design & Build System Prototypes, including assembly fixtures and tools, document part & build quality
Test System Prototypes, including designing and building required testing fixtures & setups as well as data acquisition and reporting
Actively support testing of higher-level systems, up to and including aircraft flight testing
Required
S. in Mechanical or Aerospace Engineering (or equivalent)
Strong Engineering & Technical Fundamentals
Excellent problem solving & communication skills
High skill level in 3D & 2D Mechanical Design & CAD (including GD&T and DFM)
Basic CAE skills (FEA, CFD, engineering programming, LabView, Matlab/Simulink)
Practical hands-on experience building & testing new product designs
This position must meet US export control compliance requirements, therefore a candidate must qualify as a "US Person" as defined by 22 C.F.R. § 120.15. "US Person" includes US Citizens, lawful permanent residents, refugees, or asylees.
Desired
Experience working on small fast-paced independent teams
Participation in a full product development cycle
Relevant (e.g. hydrogen, cryogenics, fuel cell, HVAC, chemical industry) work experience
Basic Program Management experience
Compensation at Joby is a combination of base pay and Restricted Stock Units (RSUs). The target base pay for this position is $79,900-$130,900. The compensation package offered will be determined by location, job-related knowledge, skills, and experience.
Joby also offers a comprehensive benefits package, including paid time off, healthcare benefits, a 401(k) plan with a company match, an employee stock purchase plan (ESPP), short-term and long-term disability coverage, life insurance, and more.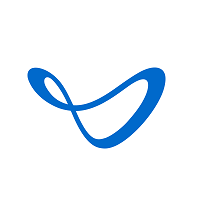 Electric Aerial Ridesharing