Senior/Staff Mechanical Engineer, Controls & Drive by Wire
Who we are:
Founded in 2017, Gatik is the leader in autonomous middle mile logistics. We deliver goods safely and efficiently using medium duty trucks with a focus on short-haul, B2B logistics for Fortune 500 customers such as Walmart and Loblaw. Gatik enables our customers to optimize their hub-and-spoke operations, enhance service levels and product flow across multiple locations while reducing labor costs and meeting an unprecedented expectation for faster deliveries.
About the role:
The Senior/Staff Mechanical Engineer on the Controls & Drive-by-Wire team is an expert in by-wire systems with experience in both hardware and software and will drive the production of a safe system associated with by-wire technologies. You will work on system design, vehicle integration, testing, and validation, including the integration of in-house developed components and Tier-1 supplier components. You will use your knowledge and experience to strengthen hardware and software capabilities that connect and integrate the Gatik Drive-by-wire system into existing vehicle platforms. If this technical development role sounds exciting and you share our passion for AVs, we'd love to hear from you!
This role is onsite 4 days a week at our Mountain View, CA office!
What you'll do:
Design mechanical components in CAD and create manufacturing and assembly drawings to ASME Y14 standards or similar
Analyze designs against the requirements to ensure that they are robust and functional; Perform structural analysis including FEA before design releases
Build and document test procedures, improve the hardware platform and ensure system safety
Understand and apply automotive standards, regulations and compliance requirements in the design
Prototype and test by-wire components including actuators and sensor components on the target platform
Assist hardware-in-loop testing as well structural integrity testing on components
Troubleshoot basic electrical circuits and electromechanical systems
Work in cross-functional teams to design, develop, build and test products.
What we're looking for:
Bachelor's or higher degree in Mechanical or Mechatronics Engineering or a related, relevant discipline
Experience in designing for automotive or mobile use-cases; You have designed components, worked on and/or maintained vehicles
Excellent 3D design experience with CAD tools
Strong hands-on experience and mechanical aptitude
Programming or scripting experience in automating workflows (Macros, Data analysis etc.)
A strong background in engineering fundamentals and analytical design principles
Experience performing dynamic structural analysis using FEA/FEM tools
Experience with design and validation for NVH (Noise, Vibration and Harshness)
Experience in designing for large scale manufacturing and bringing your designs into production.
What we're looking for:
Experience interfacing with CAN based systems and logs using tools such as UML, EA, CANalyzer, CANape etc.
You can solder electronic components and manufacture and test your own harnesses
Experience with structured requirements management
Experience in robotics including sensor selection and integration considerations.
Experience with embedded system design and working with hardware/sensor integration, such as Lidar GigE/USB3 cameras and GPS
Electrical design and drafting experience
Experience in troubleshooting, designing and documenting electrical power circuits
Experience in environment testing
Experience in managing vendors and subcontracting design and manufacturing work
More about Gatik:
With headquarters in Mountain View, CA and offices in Canada, Texas, Louisiana and Arkansas, Gatik is establishing new standards of success for the autonomous trucking industry every day. Visit us at Gatik for more company information and Jobs @ Gatik for more open roles.
Gatik News:
Taking care of our team:
At Gatik, we connect people of extraordinary talent and experience to an opportunity to create a more resilient supply chain and contribute to our environment's sustainability. We are diverse in our backgrounds and perspectives yet united by a bold vision and shared commitment to our values. Our culture emphasizes the importance of collaboration, respect and agility.
We at Gatik strive to create a diverse and inclusive environment where everyone feels they have opportunities to succeed and grow because we know that together we can do great things. We are committed to an inclusive and diverse team. We do not discriminate based on race, color, ethnicity, ancestry, national origin, religion, sex, gender, gender identity, gender expression, sexual orientation, age, disability, veteran status, genetic information, marital status or any legally protected status.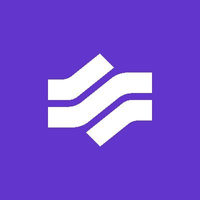 Autonomous Delivery Network for the Middle Mile