Senior/Staff Embedded Software Engineer - Controls and DbW
Who we are:
Founded in 2017, Gatik is the leader in autonomous middle mile logistics. We deliver goods safely and efficiently using medium duty trucks with a focus on short-haul, B2B logistics for Fortune 500 customers such as Walmart and Loblaw. Gatik enables our customers to optimize their hub-and-spoke operations, enhance service levels and product flow across multiple locations while reducing labor costs and meeting an unprecedented expectation for faster deliveries.
About the role:
We are seeking a talented software engineering expert for our embedded systems development in the Drive-by-wire field. Your position will involve the development of embedded ECU software for safety-critical applications such as steering control, brake control or throttle actuation. The development shall involve the model-based development of embedded software as well as preceding phases involving prototyping components. You will use your experience in the automotive series software development to build Gatik's own Drive-by-wire system involving the software development itself, requirements drafting as well as integration of the software in various verification and validation steps. 
This role is onsite 4 days a week at our Mountain View, CA office!
What you'll do:
Build and improve vehicle chassis controls software for integration on common ECU hardware for vehicle controls
Create functionally safe software by following common automotive standards for functional safety
Design and propose toolchains for seamless integration of model-based application software on ECU firmware
Collaborate with requirements engineers to align the maturity of software and requirements for successful validation
Create and track software release plans as well as testing activities to achieve continuous integration of software products in vehicle and field testing
What we're looking for:
Master's degree in Mechatronics, Electrical Engineering or similar with focus on embedded systems and/or automotive electronics
8+ years of experience in software development for embedded automotive systems, ideally in the field of ADAS/AD or vehicle chassis controls
Demonstrated ability to develop and implement full time critical systems
Experience with standards and practices such as ISO26262, MISRA-C and AUTOSAR
Experience in creating automated software generation toolchains
Experience with xIL testing for automotive embedded systems. Experience with CAN, LIN analysis, and debugging tools (PCAN, CANalyzer, CANape, etc.)
Familiarity with rapid prototyping hardware such as dSpace Autobox and accompanying software such as ControlDesk
More about Gatik:
With headquarters in Mountain View, CA and offices in Canada, Texas, Louisiana and Arkansas, Gatik is establishing new standards of success for the autonomous trucking industry every day. Visit us at Gatik for more company information and Jobs @ Gatik for more open roles.
Gatik News:
Taking care of our team:
At Gatik, we connect people of extraordinary talent and experience to an opportunity to create a more resilient supply chain and contribute to our environment's sustainability. We are diverse in our backgrounds and perspectives yet united by a bold vision and shared commitment to our values. Our culture emphasizes the importance of collaboration, respect and agility.
We at Gatik strive to create a diverse and inclusive environment where everyone feels they have opportunities to succeed and grow because we know that together we can do great things. We are committed to an inclusive and diverse team. We do not discriminate based on race, color, ethnicity, ancestry, national origin, religion, sex, gender, gender identity, gender expression, sexual orientation, age, disability, veteran status, genetic information, marital status or any legally protected status.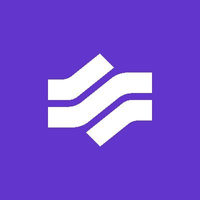 Autonomous Delivery Network for the Middle Mile