Senior Engineer, Manufacturing (f/m/x)
Aviation faces an existential crisis due to its climate impact, with no apparent roadmap for meaningful carbon reduction, let alone meeting Paris Agreement emissions targets. That is where Universal Hydrogen (UH2) comes into play. Our company is working to create revolutionary technology and supply chain infrastructure that will allow hydrogen to be used all over the world as a means of decarbonizing the transportation industry. In order to do this we are looking to hire a Senior Manufacturing Engineer, NPI (New Product Introduction) that has a passion for working with engineering and operations to solve tough design problems while still having an eye for the practical to implement cost-effective manufacturing processes for LH2 modules. This is a unique opportunity to use your skills and vision to help build the future of hydrogen and combat the climate crisis.
About the Role
Design the buy vs. build strategy and manufacturing/assembly setup for liquid hydrogen (LH2) storage modules; hydrogen filling equipment; aircraft powertrain and conversion kits; including incoming material, storage and logistics.
Leading design and coordination efforts for UH2's factory setup in New Mexico, working with top-tier architects, local governing authorities and all internal teams across UH2.
Work with the engineering product teams to model and optimize cost, validate assembly concepts, test methods, maintenance and repair concepts.
Support the design, assembly setup and preparation for entry into service of hydrogen filling depots.
Develop lean and efficient manufacturing processes based on product requirements, material flows, space requirements, equipment layout, and conferring with equipment vendors.
Integrate product and process quality into the assembly setup and apply statistical tools to track and validate Critical To Quality metrics. (SPC, MSA, Capability Studies).
About You
Expertise and passion for developing lean and efficient manufacturing and assembly processes, analyzing product requirements, make-buy decisions, NPI, PFMEA, Control Plans.
Experience in designing manufacturing and assembly setups for high production rate automotive or aerospace is preferred.
Able to analyze complex engineering 3D and 2D CAD models for hardware producibility, assembly, and cost optimization for high-rate production of aluminum structures.
Knowledgeable in NPI, machining, welding, tube forming, electromechanical assembly, process and handling automation, PLM, line setup and optimization.
Background in maintaining product and process compliance with required regulations (ISO, AS9100/13100, OSHA).
Comfortable with 20% domestic and international travel.
About Us
On the backs of completing the world's largest flight on a fully-hydrogen-powered Dash 8 aircraft, we are now ready to scale this solution worldwide. We're stitching together an end-to-end hydrogen value chain, from capture, to transport, to fueling. 
As a California-based startup with a burgeoning engineering center in France, we provide solutions for both the hydrogen supply chain and aircrafts. On the supply chain end, this includes a transport and logistics network that moves hydrogen from production facilities to airports over the existing freight infrastructure, eliminating the need for costly new pipelines and storage facilities. For aircrafts, we are also developing powertrain conversion kits to retrofit existing airplanes and enable new airplanes to fly on hydrogen. Founded by former executives from Airbus, United Technologies, Google, and DARPA, and backed by investors such as Playground Global, JetBlue, Toyota, and Airbus, we are convinced that hydrogen is the best and only scalable solution to truly decarbonize aviation. And we want to bring it to market decades sooner—by 2025.
We're cultivating an atmosphere that encourages bold thinking, climate change driven action, and goal-achieving collaboration. We recognize that people have a diverse set of preferences for work conditions and hours that optimize for their overall productivity and wellness, and both our cloud-based IT setup and flexible work policy reflects this. However, because we are building physical products, most roles will require working at one of our facilities at Hawthorne Airport in Los Angeles or Toulouse, France. 
Our compensation and benefits package promotes transparency, equitability, and long-term employee well-being while rewarding individual and team performance. This includes significant equity participation for employees, a pet-friendly office, catered lunches, paid holidays, and generous parental leave. As a young company, we are actively working to expand the benefits and we're always open to feedback on what's most important to you.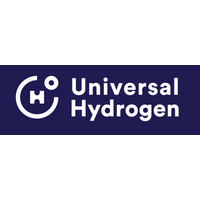 Fueling Carbon-Free Flight