Senior Network Optimization Analyst
Here at Universal Hydrogen we are looking for an ambitious and analytical expert to spearhead our techno-economic analysis for our global liquid hydrogen delivery network. Your primary mission will be to develop, refine, and maintain a comprehensive techno-economic optimization model of our ecosystem. To achieve this, you must actively source optimization techniques from various functional areas (such as supply chain, energy management, and infrastructure design) and industries, such as logistics, airlines, energy, and aerospace, among others. The results of your work will play a critical role in establishing and trading fundamental requirements for our broader product portfolio. This presents an exceptional opportunity to influence the future of carbon-free aviation and to gain a sophisticated, all-encompassing perspective on hydrogen logistics and infrastructure.
About Role
Build and maintain an optimization model with your language and libraries of choice, to maximize distribution system efficiency and minimize the cost of hydrogen fuel at an overall system level (find global vs local optimum solutions).
Use system engineering techniques to ensure all models consider dependencies, and wider studies on sensitivities of key inputs reflect the complexities and nuances of the full ecosystem. 
Maintain a streamlined data pipeline into the core model, linking all commercial/marketing forecasts, agreed requirements from program/product leaders, and all cost estimates of our products and infrastructure. 
Identify critical bottlenecks and constraints across the value chain using systems engineering methodologies in the wider ecosystem (based on your model) across products and programs, and work to iterate these constraints/requirements with function leaders for the betterment of company economics.
Act as the network brain and center of excellence for the organization, working with finance and hydrogen teams to ensure cross-functional accuracy of inputs, and support ad-hoc requests for marketing material and automated dashboards.
Chart a path towards creating self-service tools for other team leaders to be able to answer simplified trades when needed.
About You
Experience with network optimization for transport, logistics, supply chain, and energy (exposure to cryogenic, pharma, or HAZMAT/DG use cases a plus).
Strong quantitative background from education to practice, with a postgraduate education in engineering, economics, physics, logistics, mathematics, or similar. Ph.D. candidates/graduates are encouraged to apply, provided thesis relevance to the topic at hand.
Proficiency in Python, C++ or similar, and experience building models from scratch (ideally in a start-up environment, but not mandatory).
Excellent interpersonal skills to collaborate cross-functionally with team members in various time zones.
Experience in (1) building light data pipelines and data repositories (G-suite integration) and (2) GIS analytics/dashboards are a plus.
Holds a high degree of curiosity and independence to iterate, improve and optimize without being asked to do so.
About Us 
On the backs of completing the world's largest flight on a fully-hydrogen-powered Dash 8 aircraft, we are now ready to scale this solution worldwide. We're stitching together an end-to-end hydrogen value chain, from capture, to transport, to fueling. As a California-based startup with a burgeoning engineering center in France, we provide solutions for both the hydrogen supply chain and aircrafts. On the supply chain end, this includes a transport and logistics network that moves hydrogen from production facilities to airports over the existing freight infrastructure, eliminating the need for costly new pipelines and storage facilities. For aircrafts, we are also developing powertrain conversion kits to retrofit existing airplanes and enable new airplanes to fly on hydrogen. Founded by former executives from Airbus, United Technologies, Google, and DARPA, and backed by investors such as Playground Global, JetBlue, Toyota, and Airbus, we are convinced that hydrogen is the best and only scalable solution to truly decarbonize aviation. And we want to bring it to market decades sooner—by 2025.
We're cultivating an atmosphere that encourages bold thinking, climate change driven action, and goal-achieving collaboration. We recognize that people have a diverse set of preferences for work conditions and hours that optimize for their overall productivity and wellness, and both our cloud-based IT setup and flexible work policy reflects this. However, because we are building physical products, most roles will require working at one of our facilities at Hawthorne Airport in Los Angeles or Toulouse, France. 
Our compensation and benefits package promotes transparency, equality, and long-term employee well-being while rewarding individual and team performance. This includes cash bonuses and significant equity participation for all employees, employer-paid health insurance stipend, generous parental leave, a pet-friendly offices, catered lunch, unlimited paid time off, generous paid holidays, and 401k with match. As a start-up company, we are actively working to expand the benefits we offer and we're always open to feedback on what's most important to you. 
Our total compensation for this position can range from $110,000-$147,000. The ranges provided are our reasonable estimate of the base and total compensation for this role. The actual amounts may vary based on factors such as experience, knowledge, skills, and abilities related to the position.
Please note that for the health and safety of our employees, we require all employees to provide proof of up-to-date COVID-19 vaccinations as recommended by the CDC (or a valid exemption).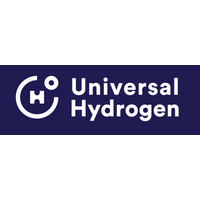 Fueling Carbon-Free Flight