CMM Programmer
Located in Northern California, the Joby Aviation team is steadily working toward our goal of creating an affordable, all-electric air transportation system. Imagine an air taxi that takes off vertically, then quietly and quickly carries you over the traffic congestion below, giving you back the time that otherwise would have spent sitting in traffic. Since 2009, our team has been making this dream a reality, designing and flight testing a prototype aircraft capable of serving in a network of electric air taxis. We're looking for talented individuals to join our team as we push onwards toward certifying the aircraft with the Federal Aviation Administration and preparing for commercialization with launch targeted in select markets for 2024.
Overview
The Coordinate Measuring Machine (CMM) Programmer is responsible for developing and executing proper measurement strategies for a variety of simple and complex parts. This individual shall determine proper fixtures, jigs, tools required to accurately perform measurement routines for in-process and final inspections. The Coordinate Measuring Machine (CMM) Programmer should have a thorough understanding of Geometric Dimensioning and Tolerancing (GD&T) and can interpret blueprints and provide feedback to designers as needed. It is preferred that candidate has prior experience in operating and programming additional measurement equipment as there will be situations where a combination of measurement equipment will be needed to complete the task. The Programmer responsibilities include (but not limited to):
Responsibilities
Efficiently create measurement programs to carry out dimensional analysis of simple and complex parts and assemblies
Develop and/or design part fixturing to accurately evaluate parts and/or assemblies
Efficiently perform First Article through Final Inspection using a CMM
Professionally communicate any component deviations to engineering teams
Ability to determine optimal measuring device for the required task
Communicate effectively to build strong professional colleague relationships
Develop and Verify Programs meet the requirements of the drawing and design data
Advise other departments of discrepancies
Prepare and distribute inspection reports to engineering teams
Required
High school diploma or GED and a minimum of 3+ years of experience in programming CMM (Hexagon/PCDMIS preferred)
Strong knowledge of Geometric Dimensioning and Tolerance (GD&T)
Proficient with Polyworks and Control X Software
Retrieve Catia V5 model, drawings & other blueprint specifications
Ability to collect & analyze data utilizing statistical process tools
Ability to read and interpret quality control specifications, blueprint drawings and engineering specifications including mechanical and electrical symbols and conventions, key, critical, major and minor characteristics
Proficient use of inspection tools or machinery (i.e. surface plate, thread gauges, pin gauges, micrometers, calipers, height master and height gauge, Jo-Blocks, impression molds)
Must have basic calibration knowledge
Must be able to identify/recognize inspection errors and nonconformances and initiate corrective action
Strong knowledge of basic mathematical operations and perform measurement conversions; be able to solve for x; add and subtract degrees, minutes, and seconds
Understand traceability (product, material and calibration)
Ability to work within a team environment
Desired
Proficient use of Keyance, OMM, Faro Arm and Romer Arm
Experience with ISO9001 or AS9100 (quality management system for Aerospace industry)
Knowledge of AS9102 First Article Inspection Requirement
Knowledge of statistical Process control and gauge R&R
Understanding basic statistical terms and techniques, how to plot data and how to recognize out-of-control conditions
Ability to use inspection planning tools and perform a product audit; determine sample size for lots; pull random samples
Compensation at Joby is a combination of base pay and Restricted Stock Units (RSUs). The target base pay for this position is $29-$40/hour. The compensation package will be determined by job-related knowledge, skills, and experience.
Joby Aviation is an Equal Opportunity Employer.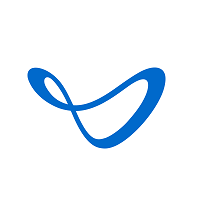 Electric Aerial Ridesharing