Technical Program Manager - Powertrain and Electronics
Located in Northern California, the team at Joby Aviation is driven by our goal of creating an affordable, all-electric air transportation system. Imagine a piloted air taxi that takes off vertically, then quietly carries you and your fellow passengers over the congested city streets below, enabling you to spend more time with the people and places that matter most. Since 2009, our team has worked steadily to make this dream a reality. We've designed and tested many generations of prototype aircraft capable of serving in a network of electric air taxis. We're looking for talented, committed individuals to join our team as we push onwards toward certifying the Joby aircraft with the Federal Aviation Administration, scaling our manufacturing, and preparing to launch commercial service in 2025.
Overview
Joby Aviation is seeking a passionate program manager to join our powertrain and electronics team with a focus in schedule development and engineering program management from prototyping to manufacturing introduction. The position will be in our San Carlos, CA location, and will actively work with various teams at Joby Aviation, including powertrain and electronics engineering, manufacturing, supply chain, integration and test, certification and more. This role will operate in a fast paced, demanding, and rewarding environment with very high expectations for individual contribution.
Responsibilities
Work closely with the powertrain and electronics team to develop and maintain hardware project timeline towards aircraft type certification and manufacturing introduction.
Establish status update process by working with design engineering, supply chain, manufacturing engineering, integration and test, and certification teams.
Collaborate with project teams to define scope of work to development and update detailed schedules, resource information, and identification of variances from the baseline records. 
Evaluate project schedule progress and performance and identify developing problem areas.
Analyze critical path and constraints to determine effect of changes to schedule and recommend work-around.
Support project management team by implementing schedule changes into the Integrated Master Schedule (IMS), maintaining timely and effective change management processes and procedures. 
Assist project team to develop and maintain periodic status reports to keep management informed on project progress, risks and mitigations.
Conduct analysis to determine alternative courses of action or recovery on slipped schedules.
Required
Bachelor's in engineering or relevant field. 
3+ years of experience in an engineering environment with responsibility for project scheduling and management. 
Expertise in project management tools such as Microsoft Project, OmniPlan, SmartSheet, Confluence, and JIRA. 
Proficiency in common workplace software: Word, spreadsheet, presentation software, etc. 
Demonstrated organizational skills and attention to detail. 
Demonstrated experience in the simultaneous management of multiple high-paced engineering projects. 
Strong communication skills, both oral and written. 
Desired
Experience with aerospace or electrical vehicle projects.
Compensation at Joby is a combination of base pay and Restricted Stock Units (RSUs). The target base pay for this position is $95,400-$160,200/year. The compensation package will be determined by job-related knowledge, skills, and experience.
Joby also offers a comprehensive benefits package, including paid time off, healthcare benefits, a 401(k) plan with a company match, an employee stock purchase plan (ESPP), short-term and long-term disability coverage, life insurance, and more.
Joby Aviation is an Equal Opportunity Employer.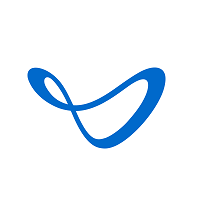 Electric Aerial Ridesharing