Senior Product Designer
Located in Northern California, the team at Joby Aviation is driven by our goal of creating an affordable, all-electric air transportation system. Imagine a piloted air taxi that takes off vertically, then quietly carries you and your fellow passengers over the congested city streets below, enabling you to spend more time with the people and places that matter most.Since 2009, our team has worked steadily to make this dream a reality. We've designed and tested many generations of prototype aircraft capable of serving in a network of electric air taxis. We're looking for talented, committed individuals to join our team as we push onwards toward certifying the Joby aircraft with the Federal Aviation Administration, scaling our manufacturing, and preparing to launch commercial service in 2025.
Overview
We are a rapidly growing team building mission critical software products supporting Joby Aviation's vision to save 1 billion people an hour every day through electric powered flight. As the product designer you will work closely with product, engineering and external stakeholders to design applications to power a new era of aviation. These applications touch all parts of the customer and operational experience from a customer booking a flight to the behind the scenes operations to serve that flight safely and efficiently
Responsibilities
Can run design projects through their entire lifecycle from wireframes to detailed designs across multiple product lines
Ability to iterate rapidly, with high quality and user focus
Communicating the user experience at various stages of the design process by using wireframes, flow diagrams, storyboards, mockups, and/or high-fidelity prototypes
Experience working cross functionally with product, engineering, and external stakeholders
Thrive in ambiguity and a passion for solving novel problems
Required
BA/BS in Design, HCI or equivalent experience
5+ years of relevant experience
Experience working across multiple platforms such as Web, iOS & Android
Highly proficient with common design too such as Sketch, Figma and the Adobe suite
Understanding of HTML & CSS
Basic understanding of coding and understanding of what is feasible with the design and which layouts are most scalable
Desired
Are a pilot or have an interest in aviation and/or new transportation technology
Compensation at Joby is a combination of base pay and Restricted Stock Units (RSUs). The target base pay for this position is $114,800-$202,500. The compensation package offered will be determined by location, job-related knowledge, skills, and experience.
Joby also offers a comprehensive benefits package, including paid time off, healthcare benefits, a 401(k) plan with a company match, an employee stock purchase plan (ESPP), short-term and long-term disability coverage, life insurance, and more.
Joby Aviation is an Equal Opportunity Employer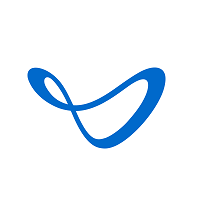 Electric Aerial Ridesharing