Accounts Payable Clerk
Avionyx S.A. is a software engineering services company based in Heredia, Costa Rica, fully owned by Joby Aviation in Santa Cruz, CA. As an AS-9100D company and in business since 1989, Avionyx provides expert, high-quality, full-lifecycle avionics software and hardware engineering services for eVTOL/UAM, rotorcraft and fixed wing aircraft, complying with the most rigorous software engineering standards in the world.
Overview
Avionyx is searching for an Accounts Payable Clerk to join our Joby accounting team. Our team is made up of energetic and passionate individuals who thrive in a fast-paced and constantly changing environment. You will work closely with our operational accounting team, reporting to our Accounts Payable Manager and partnering with our accounting team. You will bring a high level of enthusiasm, strong work ethic and interest in learning, to help Joby accounting continue to grow. This job is based out of our San Jose, Costa Rica location.
Responsibilities
What You Will Get to Do 
​Support the accounts payable process: entering and reviewing invoices
Review corporate credit card spending and approve travel and expense reports
Review vendor accounts statements for completeness of invoices recorded
Help the accounts payable manager with monthly and quarterly close
Assist in documenting and improving accounts payable processes
Assist in filing and organizing financial records
Managing internal and vendor requests and questions related to accounting
Required
What You Will Bring to the Table  
​College or equivalent degree
Excellent verbal and written communication skills
Proficient with Excel
Strong attention to detail, even while multitasking
Be a team player
Ability to prioritize and work autonomously
Basic knowledge of accounting and financial statements
Accounting degree or 1+ years of experience in general accounting (Desirable)
Systems experience with Enterprise Resource Planning (ERP) systems (Microsoft Dynamics 365 preferred) and credit card expense platforms (Concur preferred)
Your Reward for Greatness  
Stay fresh with our Flexible Schedule 

Get a mid-year bonus! 

Stay at home with our Telecommuting Options 

Lunch is on us when you are at the office 

Step up your English with paid classes! 

Get Training/Tuition subsidies for online learning 

Stay connected with our Internet Subsidy 

The Gym Subsidy should keep you fit and relaxed! 

Get there on time and effortlessly with the Transportation Subsidy 

Go places with our Travel Opportunities across the US!! 

Stay healthy with our Medical Health Plan  

Spend more time with your loved ones with our Additional Personal Time Off (increased by seniority) 

Join our aviation club, fly our airplane and eVTOL simulators, go flying with our pilots! 
Joby Aviation / Avionyx is an Equal Opportunity Employer.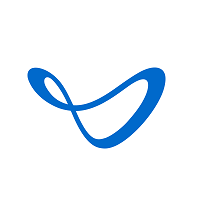 Electric Aerial Ridesharing