CNC Prototype Machinist
Located in Northern California, the team at Joby Aviation is driven by our goal of creating an affordable, all-electric air transportation system. Imagine a piloted air taxi that takes off vertically, then quietly carries you and your fellow passengers over the congested city streets below, enabling you to spend more time with the people and places that matter most. Since 2009, our team has worked steadily to make this dream a reality. We've designed and tested many generations of prototype aircraft capable of serving in a network of electric air taxis. We're looking for talented, committed individuals to join our team as we push onwards toward certifying the Joby aircraft with the Federal Aviation Administration, scaling our manufacturing, and preparing to launch commercial service in 2025.
Overview
Joby Aviation is seeking a CNC Prototype Machinist to join our manufacturing team. This individual's role is to make fixtures, jigs, test articles, and flight components while collaborating with engineers and composite technicians through hands-on experience. You will be responsible for the entire process of CNC operations from start to finish cutting a wide variety of metals and plastics. A willing attitude is very important for this position and goes a long way when thinking through a variety of solutions to complete jobs on time due to the fast pace of Joby Aviation. This position is rewarding with hands-on experience, being able to view your work supporting the testing and production process.
Responsibilities
Operate mills, lathes, drill presses, saws, grinders, and sheet metal fabrication equipment. 
Program, set up, and operate both 3 axis mills and lathes to create complex aircraft components, fixtures, and tooling, from rough stock to finished part.
Determine the best setup, machining strategy, order of operations, tool selection, speed/feed parameters for each project.
Ability to shift between jobs when priorities change using zero-point setups and communicating with co-workers.
Identify, select, procure, and organize appropriate tooling for projects based on part material, geometry, features, tolerances, and system capability.
Collaborate with team members to develop a standardized process for machining, work holding, and set-up to increase efficiency and productivity.
Collaborate with engineers, CMM technicians, and programmers to improve the design and manufacturability of tools and components.
Organize and manage multiple machining projects with a high degree of efficiency.
Lead the continuous improvement of a well-organized and safe environment for all workspaces.
Read blueprints and other design documents as well as interpret verbal design instructions.
Required
3+ years of Machining experience.
CNC 3 axis Mills, Program & Set-up.
CNC Lathe, Program & Set-up.
Basic machine edits, knowledge of G&M codes.
Flexibility to work in a fast-growing environment with aggressive timelines
Self-motivated team player
Excellent problem solving and communication skills
Willingness to do a variety of tasks to get the job done.
Maintenance of machines  
Attention to detail
Ability to lift 50lbs unaided
Desired
5 Axis Machine experience
5 Axis Programming experience
Solidwork CAD experience
Fusion360 CAM experience
SolidCAM experience
Experience with composite tooling  
Experience with composite parts trimming
Compensation at Joby is a combination of base pay and Restricted Stock Units (RSUs). The target base pay for this position is $26-$35/hour. The compensation package will be determined by job-related knowledge, skills, and experience.
Joby also offers a comprehensive benefits package, including paid time off, healthcare benefits, a 401(k) plan with a company match, an employee stock purchase plan (ESPP), short-term and long-term disability coverage, life insurance, and more.
Joby Aviation is an Equal Opportunity Employer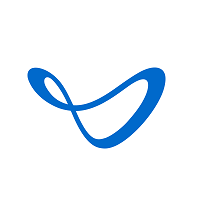 Electric Aerial Ridesharing