Inventory Associate- Marina
Located in Northern California, the team at Joby Aviation is driven by our goal of creating an affordable, all-electric air transportation system. Imagine a piloted air taxi that takes off vertically, then quietly carries you and your fellow passengers over the congested city streets below, enabling you to spend more time with the people and places that matter most. Since 2009, our team has worked steadily to make this dream a reality. We've designed and tested many generations of prototype aircraft capable of serving in a network of electric air taxis. We're looking for talented, committed individuals to join our team as we push onwards toward certifying the Joby aircraft with the Federal Aviation Administration, scaling our manufacturing, and preparing to launch commercial service in 2025.
Overview
Joby is seeking an Inventory Associate to perform a wide range of warehouse activities. The qualified individual will help to develop, and then manage our Inventory for our Marina and Santa Cruz locations.
Responsibilities
Unload shipping containers, organizing, and maintaining supplies
Receive, reconcile, and put away inbound freight shipments
Maintain traceability of all parts
Pull samples from inbound cargo/shipments for quality control analysis
Pick, pull, wrap, stack, and configure freight for outbound shipments
Manage product inventory and communicate inventory levels to Supply Chain Manager and Inventory Manager
Perform periodic inventory counts (cycle counting) per procedure
Maintain warehouse supply inventories
Generate standard system reports as needed
Required
Minimum of five (5) years warehouse experience
Physical strength and stamina, enough to lift 60 pounds repeatedly throughout the day
High school diploma or GED required 
Strict attention to detail is required
Ability to be Forklift certified
Experience in the Logistics and Supply Chain
Desired
Bachelor's degree in a business-related field is preferred
Strong understanding of the full Supply Chain Model and how it affects other aspects of the business
Computer skills, including proficiency with Microsoft Office Suite
Experience with ERP/Inventory management software tools
Basic business office skills
Career stability and dedication, demonstrated by multiple-year service to previous employers
Knowledge of and adherence to strict safety protocols
Compensation at Joby is a combination of base pay and Restricted Stock Units (RSUs). The target base pay for this position is $20-$22/hour. The compensation package will be determined by job-related knowledge, skills, and experience.
Joby also offers a comprehensive benefits package, including paid time off, healthcare benefits, a 401(k) plan with a company match, an employee stock purchase plan (ESPP), short-term and long-term disability coverage, life insurance, and more.
Joby Aviation is an Equal Opportunity Employer.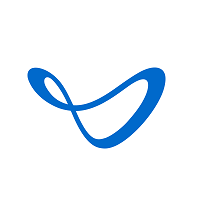 Electric Aerial Ridesharing