Defense Engagement Manager
Located in Northern California, the team at Joby Aviation is driven by our goal of creating an affordable, all-electric air transportation system. Imagine a piloted air taxi that takes off vertically, then quietly carries you and your fellow passengers over the congested city streets below, enabling you to spend more time with the people and places that matter most. Since 2009, our team has worked steadily to make this dream a reality. We've designed and tested many generations of prototype aircraft capable of serving in a network of electric air taxis. We're looking for talented, committed individuals to join our team as we push onwards toward certifying the Joby aircraft with the Federal Aviation Administration, scaling our manufacturing, and preparing to launch commercial service in 2025.
Overview
As the Defense Engagement Manager at Joby, you will be a key driver in landing and expanding our business opportunities within the federal government. You will build and maintain relationships across targeted accounts (or audiences) in order to understand how Joby Aviation's products can advance their current or upcoming operational requirements. You will navigate complex organizational structures to deliver value to the customer working across teams internally and externally. This is a unique opportunity to shape an emerging industry's relationship with federal customers and help provide the defense community with modern and innovative platforms. 
You will join a small team that partners with government organizations on a broad variety of Joby's projects spanning research and development, flight test, manufacturing, and early operations planning. Due to the nature of the role, up to 30% travel may be required. Ideal candidates have experience at the Pentagon and with government acquisitions. We are looking for someone with exceptional ability to communicate across multiple disciplines and organizational levels. Finally, an ideal candidate should be a team player able to operate in a fast-paced, demanding, and rewarding environment.
Responsibilities
Identify new government business opportunities and grow them into stable customers from pre-solicitation through post-contract award
Strengthen Joby's current DoD and Federal relationships
Prepare and update our defense engagement strategy and calendar to show continued growth and expansion opportunities
Evolve our strategic plan to identify, engage and create opportunities with high-propensity program offices and commands within the DoD
Develop a deep understanding of government customers' business, workflows, and pain points
Maintain knowledge of the advanced aerospace industry, including funded programs, certification, emerging standards, guidelines, policies, and technology initiatives
Coordinate cross-functionally to ensure customer milestones are met
Gather and share competitive intelligence on competitor activity with marketing
Share key customer insights and product needs with product management
Work cross-functionally to provide effective demos and/or product training as necessary
Required
University degree or equivalent experience
8+ years relevant experience in the aviation/aerospace/defense industry
Experience working directly with people at all levels, including executive and C- suite level, both inside and outside of a company
Experience working in or with the DOD or other federal agency
Knowledge of federal acquisition process, contracting vehicles, and structuring of hardware and service contracts
Desired
A history of successfully managing and closing complex deals through all phases of the deal cycle with federal customers
Knowledge and experience working on research and development projects with innovation units and government labs supporting technology transitions to programs of record
Insight into and a broad network with the community building innovative acquisition avenues for the future of aviation
Military aviation experience
Compensation at Joby is a combination of base pay and Restricted Stock Units (RSUs). The target base pay for this position is $114,300-$152,400/year. The compensation package will be determined by job-related knowledge, skills, and experience.
Joby also offers a comprehensive benefits package, including paid time off, healthcare benefits, a 401(k) plan with a company match, an employee stock purchase plan (ESPP), short-term and long-term disability coverage, life insurance, and more.
Joby Aviation is an Equal Opportunity Employer.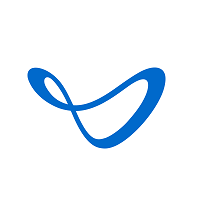 Electric Aerial Ridesharing