CNC Production Router Team Lead
Located in Northern California, the team at Joby Aviation is driven by our goal of creating an affordable, all-electric air transportation system. Imagine a piloted air taxi that takes off vertically, then quietly carries you and your fellow passengers over the congested city streets below, enabling you to spend more time with the people and places that matter most. Since 2009, our team has worked steadily to make this dream a reality. We've designed and tested many generations of prototype aircraft capable of serving in a network of electric air taxis. We're looking for talented, committed individuals to join our team as we push onwards toward certifying the Joby aircraft with the Federal Aviation Administration, scaling our manufacturing, and preparing to launch commercial service in 2025.
Overview
Looking for someone to lead the production side of the parts trimming, scheduling and planning for the production parts trimming effort. This job will interface with various teams to coordinate part flow through the shop to meet the production goals. This job would require a strong but flexible personality in a highly demanding work environment. Someone comfortable with working through challenges creatively while putting into practice a formal scalable process. Including hiring and training of new hires. Be able to mentor and train people from entry level to experienced.
Responsibilities
Maintain and update machining schedules 
Mentor and train programmers and operators 
Manage the stock and tooling for upcoming jobs
Help find solutions to tooling and fixturing for upcoming jobs
Work with several teams to find solutions for deliverables, priority and deadlines
Required
Ability to lift 50 lbs unaided
High School diploma or GED equivalent
In depth machining and programming experience
8+ years of working experience in related field
Proficiency with scheduling and production planning for large volume production
Proficiency with computers and scheduling software
General knowledge in machine maintenance
Production machine trimming experience
Composite manufacturing and tooling experience desired
Experience using CMS Northwood routers
Desired
Bachelor's Degree in related fields
In depth CAD design experience
Compensation at Joby is a combination of base pay and Restricted Stock Units (RSUs). The target base pay for this position is $130,500-$174,100/year. The compensation package will be determined by job-related knowledge, skills, and experience.
Joby also offers a comprehensive benefits package, including paid time off, healthcare benefits, a 401(k) plan with a company match, an employee stock purchase plan (ESPP), short-term and long-term disability coverage, life insurance, and more.
Joby Aviation is an Equal Opportunity Employer.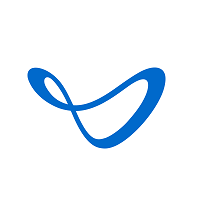 Electric Aerial Ridesharing