Flight Test Lead
Located in Northern California, the team at Joby Aviation is driven by our goal of creating an affordable, all-electric air transportation system. Imagine a piloted air taxi that takes off vertically, then quietly carries you and your fellow passengers over the congested city streets below, enabling you to spend more time with the people and places that matter most. Since 2009, our team has worked steadily to make this dream a reality. We've designed and tested many generations of prototype aircraft capable of serving in a network of electric air taxis. We're looking for talented, committed individuals to join our team as we push onwards toward certifying the Joby aircraft with the Federal Aviation Administration, scaling our manufacturing, and preparing to launch commercial service in 2025.
Overview
Joby Aviation is seeking a passionate and driven leader for our Flight Test team as we design and develop the first eVTOL vehicle for the Urban Air Mobility market. The Flight Test Lead is responsible for planning and directing all aspects of flight operations. The Lead is accountable for the administration, safety, and performance of the Flight Test Team through execution of the listed responsibilities.
Responsibilities
Ensures that the objectives of Joby's flight safety program are achieved by leading the Flight Test Team in a manner that maintains a culture of safety.
Ensures that Flight Test operations are conducted in accordance with FAA and other applicable regulations as well as company policies.
Participates in and promotes utilization of the Flight Test Safety Program.
Coordinates budget staffing levels and department performance goals with the Head of OEM to meet the company objectives.
Manages the resources of the Flight Test organization and assigns personnel to programs and projects.
Collaborates with engineering and other organizations to ensure successful program objectives.
Coordinates the recruitment, hiring, and onboarding of Flight Test personnel with the respective managers and People department.
Ensures that flight test personnel have the skills and knowledge to successfully conduct assigned work by establishing and managing a flight test training program.
Ensures adequate policies and procedures are in place to safely and effectively conduct flight tests.
Directs audits to ensure compliance with the procedures and processes specified by the FTOM and other applicable flight test policies.
Reviews the FTOM on an annual basis or whenever any significant change in personnel or scope of operations occurs to ensure it is adequate for the scope of flight test operations to be conducted.
Acts as the primary interface with aircraft certification regulator (FAA, EASA, TCCA, etc.) flight test personnel to coordinate flight test aspects of aircraft certification.
Participates in Flight Test Safety Review Boards and Flight Test Readiness Reviews.
Required
A minimum of 5 years experimental flight test experience as a Flight Test Engineer or Flight Test Pilot, preferably including VTOL or STOVL flight test, and/or in a civil certification environment 
Bachelors of Science (Aerospace, Mechanical or Electrical Engineering) degree or equivalent experience and training 
Excellent computer skills – proficiency with day to day applications used for email, word processing, etc, as well as data analysis experience using Matlab, Python, or similar. 
Excellent interpersonal skills to effectively communicate with colleagues across a wide range of technical disciplines 
Must be able to work both independently and on a team and be able to work extended hours and travel as required 
Read and speak English proficiently
Test pilot school instructional experience
Desired
Experience with all-electric aircraft
Compensation at Joby is a combination of base pay and Restricted Stock Units (RSUs). The target base pay for this position is $228,825 - $305,100/year. The compensation package will be determined by job-related knowledge, skills, and experience.
Joby also offers a comprehensive benefits package, including paid time off, healthcare benefits, a 401(k) plan with a company match, an employee stock purchase plan (ESPP), short-term and long-term disability coverage, life insurance, and more.
Joby Aviation is an Equal Opportunity Employer.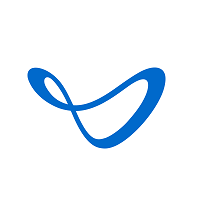 Electric Aerial Ridesharing