Technical Program Manager, Non-Propulsion Motors & Actuators
Joby Aviation is seeking a passionate program manager to join our powertrain and electronics team with a focus on non-propulsion motors and actuators, supporting engineering teams from design through test and manufacturing. The position will be in our
San Carlos, CA location, and will actively work with a cross functional team at Joby Aviation, including powertrain and electronics engineering, manufacturing, supply chain, integration and test, certification, and more. This role will operate in a fast-paced, demanding, and rewarding environment with very high expectations for individual contribution.
Responsibilities
Work closely with both the powertrain and electronics team and actuators team to develop and maintain hardware project timelines, from prototype design through manufacturing introduction and aircraft type certification.
Plan and prioritize builds from prototype, through validation, and into production.
Track and support bring up of manufacturing lines, including equipment, workcenters, fixtures, and process qualification.
Find creative solutions to remove blockers and drive progress through design, build, and test phase.
Analyze critical path and constraints to determine the effect of changes to schedule and recommend alternate courses of action or means of recovery on slipped schedules.
Develop and maintain periodic status reports to keep management informed on project progress, risks, and mitigations.
Required
Bachelor's in engineering or relevant field.
3+ years of experience in an engineering environment with responsibility for project scheduling and management.
Experience with project management tools such as Microsoft Project, OmniPlan, SmartSheet, Confluence, and JIRA.
Proficiency in common workplace software: MS Office, Google Docs, etc.
Demonstrated organizational skills and attention to detail.
Demonstrated experience in the simultaneous management of multiple high-paced engineering projects.
Strong communication skills, both oral and written.
Desired
Experience with aerospace or electric vehicle projects.
Experience with electric motors design or manufacturing.
Compensation at Joby is a combination of base pay and Restricted Stock Units (RSUs). The target base pay for this position is $75,500-$127,200. The compensation package offered will be determined by location, job-related knowledge, skills, and experience.
Joby also offers a comprehensive benefits package, including paid time off, healthcare benefits, a 401(k) plan with a company match, an employee stock purchase plan (ESPP), short-term and long-term disability coverage, life insurance, and more
Joby Aviation is an Equal Opportunity Employer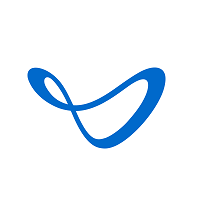 Electric Aerial Ridesharing