Systems Engineering Lead for Development Assurance
Located in Northern California, the team at Joby Aviation is driven by our goal of creating an affordable, all-electric air transportation system. Imagine a piloted air taxi that takes off vertically, then quietly carries you and your fellow passengers over the congested city streets below, enabling you to spend more time with the people and places that matter most. Since 2009, our team has worked steadily to make this dream a reality. We've designed and tested many generations of prototype aircraft capable of serving in a network of electric air taxis. We're looking for talented, committed individuals to join our team as we push onwards toward certifying the Joby aircraft with the Federal Aviation Administration, scaling our manufacturing, and preparing to launch commercial service in 2025.
Overview
Joby Aviation is seeking an experienced Systems Engineer to be responsible for the program-level development assurance process satisfying ARP4754A objectives. The development assurance process defines how the program requirements will be developed, validated, and verified with sufficient rigor to meet FAA certification requirements. The successful candidate will be responsible for company plans, standards, policies, and procedures for meeting the various development assurance objectives. The candidate will serve in both a mentoring and oversight capacity for the development teams on the S4 program.  This position requires a solid understanding of aerospace best practices with experience in developing complex systems. The Systems Engineering organization works very closely with FAA Engineers, Safety Engineers, and Joby DERs to ensure their responsible systems comply with all federal airworthiness regulations.
Responsibilities
Develop and maintain program plans and procedures for satisfying ARP4754A and ARP4761 objectives
Provides oversight, mentorship, training, and quality checks to the design team efforts for activities governed by the development assurance planning documents
Interface with the FAA and delegates to show compliance to Joby's development plans for certification compliance and coordinate all FAA System Reviews
Work with the configuration management team to ensure problem reporting supports program plans and company objectives
Define how system teams will use the requirements management application to capture test cases, plans, procedures, and test evidence
Conduct formal audits on validation and verification efforts to ensure compliance with company plans
Continuously works to identify process improvements for both reducing defect density in Joby's products and improving overall efficiency
Required
Practitioner-level knowledge of ARP4754A recommended practices for complex systems development
Familiar with Requirements management tools (DOORS, Polarion, JAMA, or similar)
Direct experience with developing, validating, and verifying requirements on an air vehicle (aircraft, system, equipment, and/or software requirement levels)
Experience in working in a process-driven environment (e.g., safety or mission-critical product development, regulated industry)
Strong interpersonal and communication skills including writing skills
Ability to work without supervision. Independent problem solver
Enjoys working in a collaborative, collegial environment
Strong bias toward safety and ethical engineering
Capable of coming up to speed on topics quickly; excited to learn new things
Strong work ethic and goal-focused
Degree in Electrical, Computer Science, Mechanical or Aerospace Engineering, or a related field; MS preferred
Five or more years of relevant experience in an aerospace or defense-related industry
Experience with FAA regulations and guidance material and industry standards
Excellent problem solving, communication, and technical writing skills 
Proficient in English
Proficient with Microsoft Office and Google Docs
For this role, U.S. based employees must be on site, in our Northern California location, up to 40% of the time
Desired
8+ years of relevant industry experience
Previous experience with Siemens Polarion AG requirements management tool
Working knowledge of system safety analyses following ARP4761 recommended practices
Experience with DO-178C & DO-254 processes and planning documents
Whole-aircraft FAA certification program experience, including complex systems in accordance with Part 23, 25, 27, or 29
Compensation at Joby is a combination of base pay and Restricted Stock Units (RSUs). The target base pay for this position is $97,000-$171,200. The compensation package will be determined by job-related knowledge, skills, and experience.
Joby also offers a comprehensive benefits package, including paid time off, healthcare benefits, a 401(k) plan with a company match, an employee stock purchase plan (ESPP), short-term and long-term disability coverage, life insurance, and more.
Joby Aviation is an Equal Opportunity Employer.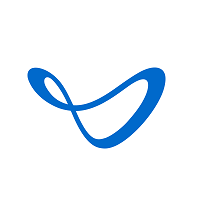 Electric Aerial Ridesharing