Manufacturing Equipment Lead
Located in Northern California, the team at Joby Aviation is driven by our goal of creating an affordable, all-electric air transportation system. Imagine a piloted air taxi that takes off vertically, then quietly carries you and your fellow passengers over the congested city streets below, enabling you to spend more time with the people and places that matter most. Since 2009, our team has worked steadily to make this dream a reality. We've designed and tested many generations of prototype aircraft capable of serving in a network of electric air taxis. We're looking for talented, committed individuals to join our team as we push onwards toward certifying the Joby aircraft with the Federal Aviation Administration, scaling our manufacturing, and preparing to launch commercial service in 2025.
Overview
Joby Aviation is seeking a highly skilled and experienced Powertrain & Electronics Manufacturing Equipment Lead at our San Carlos, CA powertrain manufacturing facility. This role requires a thoughtful and inspirational leader that will be responsible for the overall powertrain & electronics manufacturing equipment development for our eVTOL aircraft. This individual must be highly organized and self-driven while possessing a deep understanding of proto-type, pilot and volume manufacturing equipment. The selected candidate will possess strong leadership skills and inter-personal skills as well as the ability to attain results in a fast paced, start up environment.
Responsibilities
Lead the Powertrain & Electronics Manufacturing Equipment team, a cross-functional team of highly skilled technicians and engineering professionals 
Responsible for the build of all powertrain and electronic manufacturing equipment, delivering a high quality product in a timely fashion collaborating closely with Manufacturing Engineering leads in the scoping and project execution 
Establish goals for the team, ensuring all commitments are communicated and met 
Manage staffing plans and development plans for team members, ensuring a productive and engaged workforce
Develop inter-team and intra-team level processes to facilitate efficiency and high performance
Develop and communicate clear expectations for project deliverables to the manufacturing team
Design and manage the operational budget for the department, working closely with other leaders to ensure costs are maintained within budget
Required
Bachelor's degree in a related field or at least 5 years of experience in EV powertrain Manufacturing Equipment development
At least 5 years of experience in a leadership role
Extensive manufacturing equipment knowledge including both mechanical and controls (PLC programming).
Excellent verbal and written communications skills
Experience in developing proto-type, pilot and volume manufacturing equipment for EV powertrain components.
Superior problem solving and teamwork skills while working with cross-functional teams
Passion for diving into the details and providing constructive feedback to the team and other cross functional teams
Desired
Compensation at Joby is a combination of base pay and Restricted Stock Units (RSUs). The target base pay for this position is $122,900-$179,800/year. The compensation package will be determined by job-related knowledge, skills, and experience.
Joby also offers a comprehensive benefits package, including paid time off, healthcare benefits, a 401(k) plan with a company match, an employee stock purchase plan (ESPP), short-term and long-term disability coverage, life insurance, and more.
Joby Aviation is an Equal Opportunity Employer.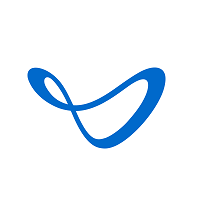 Electric Aerial Ridesharing