Aircraft Assembly Technician (Senior-level)
Located in Northern California, the team at Joby Aviation is driven by our goal of creating an affordable, all-electric air transportation system. Imagine a piloted air taxi that takes off vertically, then quietly carries you and your fellow passengers over the congested city streets below, enabling you to spend more time with the people and places that matter most. Since 2009, our team has worked steadily to make this dream a reality. We've designed and tested many generations of prototype aircraft capable of serving in a network of electric air taxis. We're looking for talented, committed individuals to join our team as we push onwards toward certifying the Joby aircraft with the Federal Aviation Administration, scaling our manufacturing, and preparing to launch commercial service in 2025.
Overview
Joby Aviation is looking for talented mechanics, technicians, and fabricators to join our Final Integration and Assembly team. In this role, you will be trained to assemble all the parts, components, harnesses, avionics, interiors, landing gear and systems into the final aircraft as needed to prepare it for flight. If you are hardworking and excited about participating in the development of next generation, cutting-edge aircraft, and if you take pride in doing high-quality work, then we want to talk to you. On our team, you will contribute to the manufacture and assembly of an innovative aircraft that will change the future of flying. At Joby we have been hard at work creating groundbreaking developments towards our goal of providing safe, affordable, fully electric air transportation that is accessible to everyone. We are not shy about our goal to change the world. Our battery-powered aircraft takes off vertically like a helicopter then transitions to the efficient configuration of wing-borne flight as an airplane and it operates significantly quieter than any aircraft before it. It will transport passengers quickly and efficiently over the congestion below, landing on a vertiport close to your destination while giving you back the time you'd otherwise have wasted in traffic. We are a tight-knit team that likes to work hard, and we enjoy what we do. We have multiple openings for several roles at different experience levels. Let us know how your passion and experience can help us build the future of air transportation!
Responsibilities
Ensures quality and efficiency of all installations: able to troubleshoot and teach troubleshooting processes/concepts
Self-inspection capability
Knowledge and/or skills of operating acceptance tests
Ability to work hand in hand with engineering to define work instructions
Able to work both independently with little direction both on and off aircraft
Must be able to implement key ideas and projects to drive our company forward!
5+ years' experience in aviation, electric vehicle or automotive assembly or repair
Proficient in troubleshooting of complex systems to isolate faults and repair faulty
components
Experienced in production process improvement – Toyota Production method and Kaizen
Strong familiarity with electronic wiring, motors, batteries and systems
Experienced in process and procedure development
Able to train higher level technicians
Inspection background a bonus
Will have an open mind, be creative, and enjoy problem solving.
Read and interpret engineering drawings and work instructions
Familiarity with aircraft systems, standard aircraft hardware
Pre-inspect work of others prior to submitting to quality assurance inspection
Must be able easily identify and perform high quality work
Need to be familiar with and can identify all the components needed for complete mechanical, hydraulic and electrical assemblies
Understanding of the different requirements for producing both flight worthy production parts and research & development parts respectively
Teach and mentor others with the knowledge gained from your expertise
Have at least 2+ years' experience in aviation, automotive or R&D mechanical systems
Hands-on experience in automotive or aerospace industries
Experienced in both working independently and being a trainer
Ability to multi-task efficiently in a fast-paced environment
Advanced understanding of production processes, test equipment and tools
General knowledge of aircraft assemblies, maintenance and repair
Experience working within strong quality assurance processes
Required
High School Diploma, GED and or relevant work experience. Basic understanding of mechanical assemblies, electronic components, and an interest in making and manufacturing
Self-motivated with the ability to work independently or as part of a team with the desire to help foster a strong supportive team culture
Personable and professional demeanor
Must be available to work extended hours and weekends as needed
Able to travel for short and extended trips as needed (up to 10% travel)
Must be able to lift 25 lbs. unassisted, stoop, bend, crawl, and being able to maneuver in tight spaces
Must have basic computer literacy skills and have familiarity with Windows/PC operating systems and Microsoft Office software suite
Have knowledge of common mechanical assembly tools and electrical test equipment
Should enjoy building beautiful and intricate mechanisms and mechanical assemblies in an organized and meticulous way
Perform and document work completed via digital work instructions
Can perform all functions of the job in a safe and professional manner
Must keep work area(s) in neat, clean, safe and orderly condition
Need to have a "can do" attitude and be excited to learn new and novel technologies and techniques
Ability to distinguish colors
Desired
Associates or higher technical degree
RC airplanes and cars experience
Experience rebuilding, overhauling, and troubleshooting small engines or electric motors
FAA Airframe and Powerplant (A&P) rating
FAA Inspection Authorization (IA) rating
Experience working on structures made from composite materials
Experience with data acquisition techniques using foil strain gauges, accelerometers, load cells, thermistors, etc. (Including sensor installation)
Can run one of the major CAD systems
Experience with industrial test laboratory environments and procedures
Automotive maintenance experience a strong plus
Welding and or Machining experience
Pilots license
Compensation at Joby is a combination of base pay and Restricted Stock Units (RSUs). The target hourly rate for this position is $39-$49/hour. The compensation package will be determined by job-related knowledge, skills, and experience.
Joby also offers a comprehensive benefits package, including paid time off, healthcare benefits, a 401(k) plan with a company match, an employee stock purchase plan (ESPP), short-term and long-term disability coverage, life insurance, and more.
Joby Aviation is an Equal Opportunity Employer.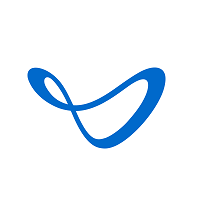 Electric Aerial Ridesharing