Aircraft Technical Courseware Developer and Instructor
Located in Northern California, the team at Joby Aviation is driven by our goal of creating an affordable, all-electric air transportation system. Imagine a piloted air taxi that takes off vertically, then quietly carries you and your fellow passengers over the congested city streets below, enabling you to spend more time with the people and places that matter most. Since 2009, our team has worked steadily to make this dream a reality. We've designed and tested many generations of prototype aircraft capable of serving in a network of electric air taxis. We're looking for talented, committed individuals to join our team as we push onwards toward certifying the Joby aircraft with the Federal Aviation Administration, scaling our manufacturing, and preparing to launch commercial service in 2025.
Overview
Joby Aviation is seeking an experienced FAA Certificated AMT to join its Flight Standards and Training team as an Aircraft Technical Courseware Developer and Instructor for its future fleet of electric Vertical Takeoff and Landing (eVTOL) aircraft. The role involves development of courseware materials as well as delivering instruction, including classroom and hands-on training. Trainees will receive training using modern interactive tools and novel methods; their performance will be evaluated, and their progress recorded. The position will also be responsible for training additional instructors to deliver the training materials. The successful applicant will also be required to recommend and develop improved training materials and methods for all Joby maintenance eVTOL curriculums, for use in the classroom and hands-on training devices. Initially, the position will be in the Monterey Bay area, but there will be the need to travel to provide instruction, attend conventions and represent Joby's strategic objectives at other events. This role will operate in a fast-paced, demanding, and rewarding environment with very high expectations for individual contribution.
Responsibilities
Develop courseware designed to deliver effective technical training to trainee eVTOL maintainers.

Instruct trainee maintainers in both classroom and hands-on training devices, meeting required deadlines to graduate qualified eVTOL maintainers.

Follow a structured curriculum, scheduling training sessions and tracking trainee progress.

Continually improve the training materials and courseware for technical support of our commercial maintenance operations.

Work on aircraft as needed, using established maintenance procedures.

Work effectively across multiple teams including flight test maintenance, maintenance engineering, commercial operations maintenance, quality assurance, design engineering, testing, manufacturing, technical publications, and media production in developing and executing quality and on-point technical training.

Assist with hands-on training device development and implementation and other duties as required by leadership.

Other duties as assigned.
Required
Bachelor's Degree with a minimum 2 years of experience as an aviation technical instructor.

FAA Certificated Mechanic with Airframe and Powerplant ratings with minimum 5 years hands-on maintenance experience.

Willingness to travel.

Proficiency in common workplace software: Word, Excel, PowerPoint, etc.

Demonstrated organizational skills and attention to detail.

Strong communication skills, both oral and written.
Desired
Military technical instructor experience.

Experience with experimental and/or new aerospace or electrical vehicle projects.

Experience with training and/or management of FAA certificated maintenance training schools in accordance with 14 CFR Part 147.

Experience as a maintenance courseware developer.

Strong electrical and electronics background.

Experience in a fast-paced flight operations department.
 Compensation at Joby is a combination of base pay and Restricted Stock Units (RSUs). The target base pay for this position is $81,300-$108,400. The compensation package will be determined by job-related knowledge, skills, and experience.
Joby also offers a comprehensive benefits package, including paid time off, healthcare benefits, a 401(k) plan with a company match, an employee stock purchase plan (ESPP), short-term and long-term disability coverage, life insurance, and more.
Joby Aviation is an Equal Opportunity Employer.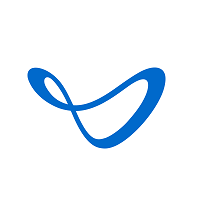 Electric Aerial Ridesharing