Systems Engineer, Processing and Communications Sub-system, Integrated Flight and Propulsion Control System (IFPCS)
Located in Northern California, the team at Joby Aviation is driven by our goal of creating an affordable, all-electric air transportation system. Imagine a piloted air taxi that takes off vertically, then quietly carries you and your fellow passengers over the congested city streets below, enabling you to spend more time with the people and places that matter most. Since 2009, our team has worked steadily to make this dream a reality. We've designed and tested many generations of prototype aircraft capable of serving in a network of electric air taxis. We're looking for talented, committed individuals to join our team as we push onwards toward certifying the Joby aircraft with the Federal Aviation Administration, scaling our manufacturing, and preparing to launch commercial service in 2025.
Overview
Joby Aviation is on a mission to save a billion people an hour every day by introducing a revolutionary urban air mobility service featuring the innovative all-electric vertical takeoff and landing (eVTOL) JAS4-1 air vehicle. The Integrated Flight and Propulsion Control System (IFPCS) product team is seeking highly motivated, passionate engineers to help complete the mission.
The Integrated Flight and Propulsion Control System includes all the primary flight control functions (pilot inceptors, flight sensors, processing and communications, control laws, and control effectors) and some vehicle management functions.
The Systems Engineer is responsible for the lifecycle development of the Processing and Communications sub-system including the Flight Control Computers (FCCs) and the aviation digital data bus network system and its equipment including architecture, interfaces, requirements management, development, certification, and entry into service. The Systems Engineer will coordinate between various departments (Mechanical Engineering, Electrical Engineering, Software Engineering, System Test, Flight Test, Manufacturing, Operations) as necessary to ensure the technical success of the sub-system. The Systems Engineer will also work closely with FAA Engineers and Joby Designated Engineering Representatives (DERs) to ensure the sub-system complies with all federal airworthiness regulations.
This position requires a solid understanding of aircraft systems, specifically computing equipment, power distribution systems and aviation communication networks. This position also requires knowledge and experience with aviation system development and certification processes.
The most important traits at Joby are attitude towards the project, strong work ethic, and being able to self-manage and learn new skills. Forward thinking and thriving in a fast-paced development environment are highly regarded as well.
Responsibilities
Requirements capture, development, linkage/trace, management, review, and validation in the areas of flight-critical computing and aviation data bus systems and equipment
Support to the System Safety Assessment process
Design support including architecture trade studies, development and definition, interface definition, analysis, and modeling and simulation
System integration and verification and validation testing including test planning, test case identification/development/reviews, detailed test procedure development/review, automated and manual test execution, data reduction and analysis, problem reporting and issue tracking, and test report writing
Authoring certification plans, test plans, and test reports
Showing compliance to AC 20-156 for flight-critical data buses
Management, mitigation, and resolution of issues, risks, and opportunities using enterprise tools
Preparation of artifacts and briefing materials for internal and external technical meetings and program reviews
Required
Bachelor of Science in Engineering, Physics, or Mathematics required; Electrical Engineering preferred
Minimum 3 years of industry experience
Basic knowledge of FAA regulations and guidance material and industry standards
Understanding and application of development assurance processes per SAE ARP4754A
Familiarization with safety assessment process, methods, and analyses (FHA, FMEA/FMECA, FTA, CCA) used in safety assessments (PSSA, SSA) per SAE ARP4761
Working knowledge of Aviation Data bus design and assurance, including AC 20-156
Working knowledge of DO-160G environmental qualification
Use of requirements management tools
Excellent verbal and technical writing skills in the English language
Collaborative worker but self-sufficient and self-starter
Proficient with Microsoft Office and Google Docs
U.S. based employees must be on site in our Northern California location up to 50% of the time
Desired
Aerospace industry experience in computing and digital data bus networks for primary flight and propulsion control applications
Electric vehicle technology experience
Experience integrating and testing complex, highly integrated systems, including failure modes and effects testing (FMET)
Familiarity and experience with FAA Part 23, Part 25, Part 27, and/or Part 29 certification regulations (Part 23 is highly desired)
Working knowledge of IEEE-802.3 Ethernet
Working knowledge of DO-178C and DO-254 processes
Familiar with implementing advanced cyber security technologies in a complex environment
Experience using Atlassian tools including Jira, Confluence, and Crucible
Familiar with Siemens Polarion requirements management tool
Familiar with Dassault Systems engineering and management tools (Enovia)
Experienced in model-based engineering using MATLAB/Simulink
Compensation at Joby is a combination of base pay and Restricted Stock Units (RSUs). The target base pay for this position is $77,500-$171,200/year. The compensation package will be determined by job-related knowledge, skills, and experience.
Joby also offers a comprehensive benefits package, including paid time off, healthcare benefits, a 401(k) plan with a company match, an employee stock purchase plan (ESPP), short-term and long-term disability coverage, life insurance, and more.
Joby Aviation is an Equal Opportunity Employer.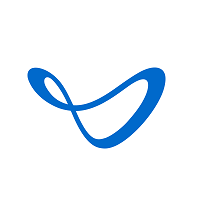 Electric Aerial Ridesharing