Flight Test Aircraft Project Engineer
Located in Northern California, the team at Joby Aviation is driven by our goal of creating an affordable, all-electric air transportation system. Imagine a piloted air taxi that takes off vertically, then quietly carries you and your fellow passengers over the congested city streets below, enabling you to spend more time with the people and places that matter most. Since 2009, our team has worked steadily to make this dream a reality. We've designed and tested many generations of prototype aircraft capable of serving in a network of electric air taxis. We're looking for talented, committed individuals to join our team as we push onwards toward certifying the Joby aircraft with the Federal Aviation Administration, scaling our manufacturing, and preparing to launch commercial service in 2025.
Overview
The successful candidate will play a key role in the flight test team working with flight test, engineering, and maintenance teams to ensure flight test aircraft are configured correctly to conduct tests. This position is a fast paced, execution-focused role working across disciplines to resolve engineering issues through daily interaction with program managers, engineering SMEs, manufacturing, flight test, aircraft maintenance, quality, and safety teams.
Responsibilities
Is responsible for establishing the engineering configuration of the aircraft through coordination with flight test planning and the broader engineering organization and ensuring that the configuration is communicated to the maintenance or manufacturing resources responsible for realizing the configuration.
Is responsible for establishing, maintaining, or modifying the experimental airworthiness certificate, certificate of authorization, and operating limitations.
Maintain mass properties accounting and definition of test specific configurations to achieve mass properties goals for specific flights.
Contribute to updates to the maintenance and inspection plan to ensure that engineering lessons learned are captured in new maintenance procedures, inspection items, or service intervals.
Supports installation of major alterations approved by engineering
Develops and approves minor alterations to the aircraft in support of flight test
Utilizes advanced engineering understanding of aircraft components, systems, and test equipment to ensure engineering actions necessary to optimize aircraft availability and achieve a high operational tempo contributing toward accomplishment of short term flight test objectives established by the Flight Test Program Manager.
Maintains awareness of flight test objectives and schedules to inform prioritization of work
Is the primary interface between flight test and engineering SMEs for resolution of issues identified during flight test including:
Assisting Flight Test Engineers with generating post flight squawks to ensure sufficient data is provided
Prioritizing squawks using working knowledge of severity and timelines to drive on-aircraft corrective action and closure in a timeframe that supports program schedules
Monitoring engineering JIRA tickets to ensure incorporation of design fixes and changes onto flight test aircraft as appropriate to achieve engineering and flight test objectives.
Updating squawks and closing actions (following engineering disposition, engineering analysis, and maintenance execution) to support next-day flight test operations or upcoming test campaigns
Maintains aircraft and flight test restrictions based on open squawks
Is the primary interface between flight test and engineering to accomplish aircraft modifications and test configuration including:
Reviews requests for changes to or work on flight test aircraft to determine if the engineering data and work instructions provided are of sufficient detail and scope for aircraft maintenance technicians to complete the work.
Participates in aircraft maintenance planning to incorporate changes, test installations, inspections, and component replacements in an efficient manner
Acts as the primary interface between flight test maintenance and engineering to resolve issues that arise during aircraft maintenance and modifications.
Assists with maintenance troubleshooting and post maintenance checks prescribed and documented by engineering and flight test teams
Generates shop work orders to conduct work and closes requests when the work is complete.
Maintains aircraft documentation to ensure the configuration and status of the aircraft are accurately documented and match the required configuration as determined by Flight Test Program Coordinators.
Contributes to spares planning
Required
Bachelor's degree in an Engineering discipline or equivalent experience
5+ years' experience in flight test, aircraft development programs, and maintenance operations
Demonstrated expert level skill in technical communication and inter-personal skills
Ability to work on afternoon, evening, or over-night shifts on-rotation
Ability to work from multiple sites, some remote
Demonstrated leadership of complex engineering projects
Self-directed to solve open-ended technical and scheduling problems
Compensation at Joby is a combination of base pay and Restricted Stock Units (RSUs). The target base pay for this position is $95,600-$208,500/year. The compensation package will be determined by job-related knowledge, skills, and experience.
Joby also offers a comprehensive benefits package, including paid time off, healthcare benefits, a 401(k) plan with a company match, an employee stock purchase plan (ESPP), short-term and long-term disability coverage, life insurance, and more.
Joby Aviation is an Equal Opportunity Employer.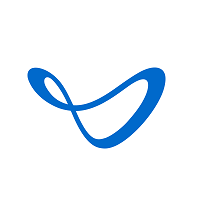 Electric Aerial Ridesharing