Powertrain and Electronics - Battery Test Technician
Located in Northern California, the team at Joby Aviation is driven by our goal of creating an affordable, all-electric air transportation system. Imagine a piloted air taxi that takes off vertically, then quietly carries you and your fellow passengers over the congested city streets below, enabling you to spend more time with the people and places that matter most. Since 2009, our team has worked steadily to make this dream a reality. We've designed and tested many generations of prototype aircraft capable of serving in a network of electric air taxis. We're looking for talented, committed individuals to join our team as we push onwards toward certifying the Joby aircraft with the Federal Aviation Administration, scaling our manufacturing, and preparing to launch commercial service in 2025.
Overview
Joby Aviation is seeking a passionate, motivated, and hands-on Battery Test Technician to work closely with Test Engineers and Equipment Design Engineers to provide support in assembling, maintaining, and operating in-house designed test jigs, stands, and fixtures. This role supports the Battery Test team during the Environmental testing of Battery components.
Responsibilities
Work closely with Test Engineers and Equipment Design Engineers to provide support in assembling, maintaining, and operating in-house designed test jigs, stands and fixtures.
Install instrumentation and data acquisition systems using foil strain gauges, accelerometers, load cells, thermistors, etc. (including sensor installation).
Support Test Engineers with assembling component/system level electro-mechanical equipment with minimal supervision.
Build wiring harness, soldering of electronics, and overall electrical craftsmanship.
Setup, execute, and monitor validation and reliability tests at component and system level as per approved test plan.
Aid in the development of technical work procedures and process documentation.
Maintain a clean workspace and inventory of tools and equipment.
Build and maintain custom test jigs meant for testing battery module, battery pack, battery electronics and charge port.
Support the Battery Test team during Environmental testing of Battery components.
10% of the time support fixturing cells, in cell cyclers.
 Required
Operate battery module or pack cycler (be able to perform acceptance tests).
Battery module and pack instrumentation in preparation of tests.
High Voltage, High Power, High Current experience is a must.
Knowledge of basic safety steps working around battery (risk prevention and mitigation).
Prior experience handling and operating near high power density cells, modules, and packs.
Prior experience operating battery module or pack cycles (Arbin, Maccor, AVL).
Prior experience with thermocouples, current and voltage sensing.
Knowledge of National Instruments hardware and LabView software.
5 years of experience and relevant ASE Certification or exquivalent experience
Desired
Compensation at Joby is a combination of base pay and Restricted Stock Units (RSUs). The target base pay for this position is $39 - $49 per hour. The compensation package will be determined by job-related knowledge, skills, and experience.
Joby also offers a comprehensive benefits package, including paid time off, healthcare benefits, a 401(k) plan with a company match, an employee stock purchase plan (ESPP), short-term and long-term disability coverage, life insurance, and more.
Joby Aviation is an Equal Opportunity Employer.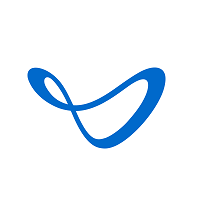 Electric Aerial Ridesharing