Assembly Manufacturing Engineer
Located in Northern California, the team at Joby Aviation is driven by our goal of creating an affordable, all-electric air transportation system. Imagine a piloted air taxi that takes off vertically, then quietly carries you and your fellow passengers over the congested city streets below, enabling you to spend more time with the people and places that matter most. Since 2009, our team has worked steadily to make this dream a reality. We've designed and tested many generations of prototype aircraft capable of serving in a network of electric air taxis. We're looking for talented, committed individuals to join our team as we push onwards toward certifying the Joby aircraft with the Federal Aviation Administration, scaling our manufacturing, and preparing to launch commercial service in 2025.
Overview
A Manufacturing Engineer is needed for assisting with the production floor planning, equipment setup, process planning and supporting the design and layout of the prototype and future certified production lines. This position will support the R&D, design, production, flight test, systems integration, composite part fabrication, and internal construction teams in our Marina CA facility.
Responsibilities
Responsible for generating process layout designs and drawings
Working with other Joby teams and sub-contractors to collect requirements and assist with overseeing and managing construction and equipment installation permit drawing sets.
Find, inspect, and assist with production equipment purchasing and initial install and setup.
Support the composite shop production setup needs
Support Machining and welding team setup needs
Support Vehicle Assembly and integration area needs
Design shop aids and tooling to assist production flow.
Experience with assembly methods and processes for one or more of the following: composites, mechanical assemblies, electromechanical assemblies, automotive repair and maintenance, industrial equipment maintenance, aircraft maintenance.
Reports to the Marina Production Infrastructure Lead
Required
Software Requirements
Proficiency in at least one major CAD software tool
Microsoft Office
Experience Requirements
High School Diploma or GED equivalent
Understanding and familiarity in aerospace manufacturing, processing, and materials knowledge.
High mechanical aptitude
Experience with process mapping and efficiently designing layouts to optimize demand flow
Hands-on confidence to help fix, repair and setup industrial equipment
Comfortable using industrial material handling equipment such as forklifts, cranes, telehandlers
Familiarity with construction methods and processes
 Desired
Bachelor's degree preferred, but not required with relevant experience.
Experience with at least one of the following CAD systems: Autocad, Revit, Solidworks, Caita v5, Catia v6, Dassult 3d Experience
Aircraft and aerospace production experience
Composite manufacturing and assembly methods familiarity
Aircraft maintenance familiarity
Strong desire to continually learn and grow new skills
Understanding and familiarity with smart equipment and remotely managed factory controls and data loggers
FAA certified aircraft quality system knowledge
OSHA regulations knowledge
Automation, Controller and/or PLC programming experience
Compensation at Joby is a combination of base pay and Restricted Stock Units (RSUs). The target base pay for this position is $58,700-$92,900/year. The compensation package will be determined by job-related knowledge, skills, and experience.
Joby also offers a comprehensive benefits package, including paid time off, healthcare benefits, a 401(k) plan with a company match, an employee stock purchase plan (ESPP), short-term and long-term disability coverage, life insurance, and more.
Joby Aviation is an Equal Opportunity Employer.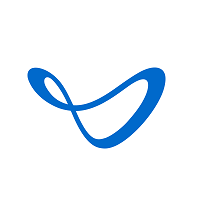 Electric Aerial Ridesharing