Quality Inspection Supervisor
Located in Northern California, the Joby Aviation team has been steadily working toward our goal of providing safe, affordable, fully electric air transportation that is accessible to everyone. Imagine an air taxi that takes off vertically, then quietly and quickly carries you over the congestion below, giving you back that time you'd otherwise spend sitting in traffic. Technology has advanced to the point where designing and operating an all-electric aircraft is completely viable. Our team has been discreetly designing and flight testing this vehicle and is looking for talented individuals to see it through certification and high rate production.
Overview
Joby Aviation is seeking a highly organized, passionate individual to join our quality assurance team as the Quality Inspection Supervisor. As the Supervisor, you will provide necessary leadership and training to Quality Inspection Team. The position will coordinate inspection tasks across all sites and meet company schedule requirements for both Development and Production.
Responsibilities
Supervise Quality Inspection Team Members and will be responsible for the overall operations of these areas
Lead improvements activities for quality, delivery, cost and safety objectives and will support continuous improvement through Kaizen
Review and/or prepare standardized work procedures and facilitate effective communication of procedures to affected areas
Develop training documents and facilitate training; assist in trouble shooting quality issues
Must be able to manage manpower, including time clock management of hourly employees and ability to control overtime
Must be able to successfully lead and function within a team environment and be able to adapt to change
Responsible for 5s activities for assigned area
Monitor performance and provide feedback
Support company policies and procedures and administer requirements fairly and consistently
Must ensure compliance with the Joby Production System procedures and train and develop Joby Quality Inspectors members on proper procedures
Facilitate good communications between Production, Engineering, and other departments as necessary to establish expectations and problem resolutions
Must be able to coordinate multiple tasks in a fast-paced environment
Receptive of training and performing functions in multiple areas
Responsible for implementing and following up of countermeasure activities related to Production and other Operational issues
Must be willing to travel between Joby facilities
Maintain safety and address concerns immediately
Must ensure that all safety procedures and practices are implemented and followed
Must complete all necessary reporting and required paperwork as assigned by the Quality and Supply Chain Lead
Recognize and define problems, collect data, and develop conclusions
Communicate effectively with others using both oral and written communication skills
Required
Must have supervisory knowledge in a manufacturing environment, preferably in the aviation industry or have proven ability to lead people
Must display leadership ability, able to influence others to perform their jobs effectively and to be responsible for making decisions
Responsible for direct supervisory duties affecting hourly associates
Knowledge of quality systems, gauging, and close tolerance measurement
Technical aptitude (ability to comprehend complex technical topics and specialized information) in one or more of the following disciplines:
Composites
Additive Manufacturing
Geometric Dimensioning and Tolerancing
Electrical/Electronics
Circuit Card Assemblies
Integration/Installation
Ability to read and follow work instructions, procedures, and policies
General understanding and interpretation of blueprints is required (including tolerance requirements, key and critical characteristics)
General understanding of quality assurance system
Solid problem solving skills using a variety of root cause tools
Strong analytical skills (ability to use thinking and reasoning to solve a problem)
Ability to perform work accurately and thoroughly
Must demonstrate initiative (ability to make decisions or take actions to solve a problem or reach a goal
Ability to train others
Ability to use general inspection tools (calipers, micrometers, hole gages, rulers etc)
Able to adapt to change in the workplace and demonstrate flexibility with new ideas and different environments
Positive attitude to support company policies and must be able to maintain a high-morale environment
Must be energetic (ability to work at a sustained pace and produce quality work)
Must display honesty / integrity (ability to be truthful and be seen as credible in the workplace)
Must be organized or follow a systematic method of performing a task
Must be able to work under pressure (ability to complete assigned tasks under stressful situations)
Minimum High School diploma with 10 years in a quality inspection role and additional 5 years in a leadership/supervisory role
Desired
Minimum 3 years in the Aviation Industry
Bachelor's degree in a technical discipline
Knowledge of special equipment (CMM, FaroArm, Microscope, Oscilloscope etc) is desired
Working knowledge of manufacturing systems and processes
Excellent computer skill. Must be proficient in Excel, Word, and PowerPoint
ASQ Certified Quality Inspector Certificate
Compensation at Joby is a combination of base pay and Restricted Stock Units (RSUs). The target base pay for this position is $82,600-$110,200/year. The compensation package will be determined by job-related knowledge, skills, and experience. Joby also offers a comprehensive benefits package, including paid time off, healthcare benefits, a 401(k) plan with a company match, an employee stock purchase plan (ESPP), short-term and long-term disability coverage, life insurance, and more.
Joby Aviation is an Equal Opportunity Employer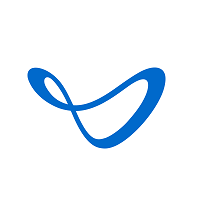 Electric Aerial Ridesharing