Enterprise Safety Management System Manager
Located in Northern California, the team at Joby Aviation is driven by our goal of creating an affordable, all-electric air transportation system. Imagine a piloted air taxi that takes off vertically, then quietly carries you and your fellow passengers over the congested city streets below, enabling you to spend more time with the people and places that matter most. Since 2009, our team has worked steadily to make this dream a reality. We've designed and tested many generations of prototype aircraft capable of serving in a network of electric air taxis. We're looking for talented, committed individuals to join our team as we push onwards toward certifying the Joby aircraft with the Federal Aviation Administration, scaling our manufacturing, and preparing to launch commercial service in 2025.
Overview
The Enterprise Safety Manager, reporting to the Head of Safety, assists the Head of Safety in creating a cohesive vision and objectives for the company's Enterprise SMS, including the development and implementation of SMS for all of the required business units including Joby Corporate Safety and FAA Part 135, Part 21, Part 145 and Part 141. The Enterprise Safety Manager is responsible for ensuring that the Joby SMS is designed to suit the nature of the company's operations, and developing implementation strategies. The Enterprise Safety Manager is responsible for the development, implementation and management of Safety Risk Management, Safety Assurance and Safety Promotion programs including processes to identify hazards, assess safety risks, and to monitor the safety performance. The Enterprise Safety Manager is also responsible for leading the effort in developing and implementing integrated emergency response procedures.
Responsibilities
In coordination with the Head of Safety, execute on the vision and objectives for the company's Enterprise Safety Management System
Execute the Joby Enterprise SMS implementation plan
Manage the 
Coordinate with all functional areas of the company in developing safety related KPIs to measure and track safety performance
Ensure the Enterprise SMS implementation plan is properly documented and maintained 
Lead the development, implementation and management of the safety data collection and analysis systems to identify hazards and assess associated risks
Engage with internal and external stakeholders in the development and implementation of SA and SRM principles  
Develop and implement a safety promotion program for the company 
Provide safety and SMS training for all company personnel 
Act as custodian of the Joby safety database, responsible for the development of resources required to conduct data analysis and generation of periodic reports on the company's safety performance
Required
Bachelor of Science in Aviation Safety or related field 
10+ years' experience in safety management (preferably aviation related)
3+ years of experience directly managing people
Excellent leadership abilities and extensive knowledge of 14 CFR Part 5 and ICAO Annex 19 regulations
Ability to interact with all levels of management
Thorough knowledge of aviation regulations and industry standards
Desired
Masters degree or higher in Aviation Safety 
Experience with FAA Part 135, 121, 21, 145 or 141 Aviation Safety 
Experience with backend database management including low code / no code software, power BI or other similar programs
Compensation at Joby is a combination of base pay and Restricted Stock Units (RSUs). The target base pay for this position is $96,300-$162,200/year. The compensation package will be determined by job-related knowledge, skills, and experience.
Joby also offers a comprehensive benefits package, including paid time off, healthcare benefits, a 401(k) plan with a company match, an employee stock purchase plan (ESPP), short-term and long-term disability coverage, life insurance, and more.
Joby Aviation is an Equal Opportunity Employer.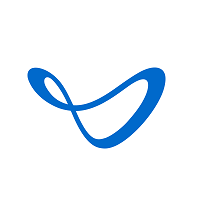 Electric Aerial Ridesharing