Safety Intern
Located in Northern California, the team at Joby Aviation is driven by our goal of creating an affordable, all-electric air transportation system. Imagine a piloted air taxi that takes off vertically, then quietly carries you and your fellow passengers over the congested city streets below, enabling you to spend more time with the people and places that matter most. Since 2009, our team has worked steadily to make this dream a reality. We've designed and tested many generations of prototype aircraft capable of serving in a network of electric air taxis. We're looking for talented, committed individuals to join our team as we push onwards toward certifying the Joby aircraft with the Federal Aviation Administration, scaling our manufacturing, and preparing to launch commercial service in 2025.
Overview
Joby Aviation is seeking a Safety Intern to join our dynamic team. The Safety Intern plays a critical role in the enterprise Safety Management System. This role will be integral in managing data submitted to the Joby Safety Reporting System and working with the Enterprise Safety Manager and all functional areas of the company to create sound metrics used to measure safety performance. This position will work closely with all Joby Teams, creating and liaising with key Safety Representatives to help investigate, identify root cause, and manage corrective actions until completion for reported safety concerns. The Safety Intern position will also be responsible for the administration and analysis of safety data.
The most important traits at Joby are a positive attitude, a hard-work ethic, the ability to self-manage, and to learn new skills. Forward-thinking and adaptability are highly regarded as well. The Joby Aviation team is made up of extremely talented, hardworking, proactive, and hands-on individuals, operating in a very fast-paced and rewarding environment.
Responsibilities
Support the daily management of Joby Safety Reporting System, including initial report triage, initial assessment, and assignment to relevant safety stakeholders
Support the daily management of mitigation actions across all safety programs 
Create and support the daily management of the relationship with designated Safety Representatives from key organizational groups to help investigate, root cause, determine corrective actions and provide follow up 
Embody the pillar of Safety Promotion, ensuring reports are completed on time and the completion of key actions are promoted in the appropriate area 
Assist in running the Joby Safety Committees 
Assist the Head of Safety in aviation incidents and accident investigation 
Generate reports and executive summaries to help safety accountability
Assist with the administration of safety data collection and analysis systems, gathering, validating, tracking, and analyzing safety data  
Assist in the development of key Safety Performance Indicators (SPI) to monitor and track safety performance
Facilitate the Aviation Safety Action Program (ASAP) for Joby's Part 135 air carrier operations
Required
Bachelors degree in a related field
Knowledge of Safety Management Systems  
Knowledge of safety performance indicators and measuring safety trends
Detailed data manipulation skills 
Ability to be flexible, work under pressure, multitask and make critical decisions in a fast-paced environment
Excellent organizational and time management skills 
Exceptional interpersonal skills
Desired
Master's degree in a related field
Prior experience in Flight Safety or Safety Management
Private Pilot License   
Program management experience is a plus
Excellent computer and data analytics skills 
Familiar with Low Code / No Code software and data visualization tools such as Microsoft Power BI and Grafana
The pay range for graduate interns with a Bachelor, Master, and/or Ph.D. degree is $5,400-$7,500/month. Individual pay is determined by internship role, department, experience, job-related skills, and level of education.
Joby Aviation is an Equal Opportunity Employer.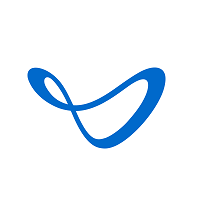 Electric Aerial Ridesharing