Defense Program Manager- Contracts
Located in Northern California, the team at Joby Aviation is driven by our goal of creating an affordable, all-electric air transportation system. Imagine a piloted air taxi that takes off vertically, then quietly carries you and your fellow passengers over the congested city streets below, enabling you to spend more time with the people and places that matter most. Since 2009, our team has worked steadily to make this dream a reality. We've designed and tested many generations of prototype aircraft capable of serving in a network of electric air taxis. We're looking for talented, committed individuals to join our team as we push onwards toward certifying the Joby aircraft with the Federal Aviation Administration, scaling our manufacturing, and preparing to launch commercial service in 2025.
Overview
As a Defense Program Manager you will be responsible for managing the successful execution of Joby programs supporting national security customers. Success in this role will depend on effectively engaging DoD program managers and contracting teams, as well as Joby's finance, accounting, and legal teams to ensure continued performance on our $76M+ portfolio of government contracts, while exploring new opportunities for partnership. An ideal candidate should be a team player able to operate in a fast-paced, demanding, and rewarding environment. Hybrid and remote arrangements will be considered for this position.
Responsibilities
Report directly to the Senior Government Strategy and Operations Manager
Innovate Contracts: Work with the most forward leaning federal customers to build on partnerships that allow a fast-paced organization like Joby to bring its technologies to the national security space. Provide contractual guidance and support in all aspects of the contract life cycle including proposals, negotiations, administration, and contract closeout
Drive Value: Collaborate with teams across Joby to ensure projects are completed in accordance with our current $76M+ contract portfolio. Coordinate with the accounting team on the submission of invoices to ensure timely issuance and collection of payments
Grow Partnerships: Assist with evaluating funding opportunities and developing new proposals; including working with legal, finance, and strategy teams to define the scope, cost, schedule, and negotiating strategy for proposed projects. Assist with the preparation of proposals and briefing packages for leadership reviews, participate in fact finding and negotiations
Own Progress: Manage schedules, plans, outlines, and tracking for contract modifications, new proposals, current contract deliverables.
Mitigate Risk: Anticipate risks and, in concert with internal stakeholders, initiate creative and effective mitigation plans to protect program schedules and engage with management to raise unresolved contractual risks in a timely way. Work with the Legal team to ensure compliance with all export requirements – ITAR/EAR
Required
Bachelor's degree in business, contract management, or related field
3+ years of experience managing contracts
Knowledge of U.S. government Federal Acquisition Regulations (FARs) and Defense Federal Acquisition Regulations (DFARs)
Experience with Other Transaction (OT) agreements
Proven ability to take an entrepreneurial approach and demonstrated negotiation skills, in successfully closing on a variety of Government and Commercial endeavors
Adaptability and flexibility- willing to learn, and comfortable in a rapidly growing organization
Knowledge of the defense and aerospace industries
Travel up to 25% required
Desired
Specific contracting experience with DoD innovation cells including DIU, AFWERX, etc.
Experience with aerospace or electric vehicle projects
Proficiency with a variety of project and contract management tools
Experience with both small and large companies
Compensation at Joby is a combination of base pay and Restricted Stock Units (RSUs). The target base pay for this position is $86,500 - $166,800/year. The compensation package will be determined by job-related knowledge, skills, and experience.
Joby also offers a comprehensive benefits package, including paid time off, healthcare benefits, a 401(k) plan with a company match, an employee stock purchase plan (ESPP), short-term and long-term disability coverage, life insurance, and more.
Joby Aviation is an Equal Opportunity Employer.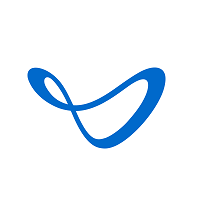 Electric Aerial Ridesharing