Cell Testing Engineer
Located in Northern California, the team at Joby Aviation is driven by our goal of creating an affordable, all-electric air transportation system. Imagine a piloted air taxi that takes off vertically, then quietly carries you and your fellow passengers over the congested city streets below, enabling you to spend more time with the people and places that matter most. Since 2009, our team has worked steadily to make this dream a reality. We've designed and tested many generations of prototype aircraft capable of serving in a network of electric air taxis. We're looking for talented, committed individuals to join our team as we push onwards toward certifying the Joby aircraft with the Federal Aviation Administration, scaling our manufacturing, and preparing to launch commercial service in 2025.
Overview
Joby Aviation is seeking a hardworking, innovative, and passionate engineer to help take our cell testing to the next level. This person will be part of the team focused on developing and quantifying the performance metrics unique to EVTOL applications and be engaged in all levels of cell-testing, including design-of-experiments, test protocol development, and data analysis and interpretation. This person will be integral to driving insights that impact design decisions related to the battery architecture and will work closely with design, safety, electrochemical, and simulation engineers to make our design the best in the industry.
Responsibilities
Identify novel and targeted methods of characterizing cell performance as they relate to aircraft performance and regulatory requirements
Work with design engineers to evaluate design levers on cell performance and develop customized testing hardware and experiments to best quantify impact
Monitor and refine BOL and EOL metrics and work closely with the quality team to build out relevant standards
Evaluate cell designs from suppliers and generate summarized insights from testing data
Maintain test integrity by actively monitoring data and trouble-shooting tests and equipment
Required
MS or above in in materials science, chemistry, electrical engineering, or related field
Experience with large-scale, structured li-ion testing operations and programming cell cyclers (e.g. Arbin, Maccor)
Strong critical reasoning mindset and capable of interpreting and making testing decisions based on first principles and academic research
Experienced in statistical analysis and data visualization with great written, verbal, and presentation skills
Understanding of cell failure mechanisms and experience with abuse testing methods
Willingness to get hands dirty and work with team-members on all levels of test execution, whether it be performing fixturing modifications or performing calibrations
Desired
Python or other language for data processing and visualization,
Relational databases such as SQL 
Sensing and data acquisition knowledge
Compensation at Joby is a combination of base pay and Restricted Stock Units (RSUs). The target base pay for this position is $97,900-$166,800/year. The compensation package will be determined by job-related knowledge, skills, and experience.
Joby also offers a comprehensive benefits package, including paid time off, healthcare benefits, a 401(k) plan with a company match, an employee stock purchase plan (ESPP), short-term and long-term disability coverage, life insurance, and more.
Joby Aviation is an Equal Opportunity Employer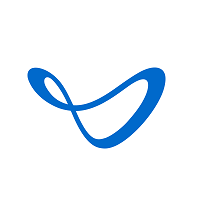 Electric Aerial Ridesharing