Sr Test Engineer (Electronics)
Located in Northern California, the team at Joby Aviation is driven by our goal of creating an affordable, all-electric air transportation system. Imagine a piloted air taxi that takes off vertically, then quietly carries you and your fellow passengers over the congested city streets below, enabling you to spend more time with the people and places that matter most. Since 2009, our team has worked steadily to make this dream a reality. We've designed and tested many generations of prototype aircraft capable of serving in a network of electric air taxis. We're looking for talented, committed individuals to join our team as we push onwards toward certifying the Joby aircraft with the Federal Aviation Administration, scaling our manufacturing, and preparing to launch commercial service in 2025.
Overview
Joby Aviation is seeking a highly organized, passionate individual to join our Testing team at San Carlos. As part of this team, you will contribute to development and certification testing of primarily low voltage system electronics that are part of our Integrated Flight Controls and Processing and Communications within our VTOL electric aircraft. The Joby Aviation team is made up of extremely talented, hardworking, proactive, and hands-on individuals, operating in a very fast-paced and rewarding environment. We are looking to expand this team with individuals looking to make a mark in the transportation industry.
Responsibilities
Develop formal test plans, test procedures, instrumentation plans, test stand/fixture designs, data acquisition architectures, and any other necessary tools to allow for thorough and repeatable

 testing 

of electronics

Test preparation includes:
Test engineering: including identifying test objectives, instrumentation needs, devising test matrices, defining detailed test procedures

Test article: procure appropriate and configuration-controlled test articles to meet the needs of the test. Prepare test article as needed with appropriate instrumentation for a given test.

Test Equipment: Work closely with Test Equipment Design Engineers to have custom test rigs built, assembled, operated, and maintained. Often the key part is defining requirements and expectations of the test stand to Test Equipment Design Engineers.

Test execution includes:

Perform safe, accurate and tests following Test engineering package, and producing data to meet the needs of the test

Analyze data collected during the aforementioned tests to generate reports that will provide quantifiable feedback to the engineering teams that will allow them to optimize their designs.

Collaborate with appropriate Joby teams to align on consistency of test results

Perform post-test failure inspection if applicable to diagnose any experienced failures by identifying the root cause of the issue, documenting findings, and providing feedback to appropriate stakeholders for design improvement.

Manage the project status and timelines

Collaborate with Team Lead and Project Manager to ensure proper resource allocation exists to de-risk the critical paths.

Work closely with the Test Team's Program Manager to plan assigned work, report progress, and ensure tests are properly documented and closed out.

Work closely with Design Engineers, System Engineers, Designated Engineering Representatives (DERs), and Certification Engineers to verify that assigned Airborne Electronic Hardware meets or exceeds design requirements and provide necessary

 testing 

related information and documentation to meet FAA certification requirements.

Contribute to the technical writing of Qualification Test Plans and Procedures (QTP) during submission of QTPs for FAA approval.

Execute tasks (e.g., dry runs as needed) to perfect test procedures, ahead of QTP submission.

Post acceptance of QTPs by DER and FAA, execute witnessed tests for certification credit.
Required
S. in Mechanical/Electrical Engineering or relevant discipline with 8+ years of work experience in the relevant industry performing Test Engineering activities (or) M.S. with 6+ years of experience

Experience in developing and modifying functional test protocols, to exercise primary and secondary functions of System Electronics under test

Experience with multiple Environmental Tests (not necessarily all)

Development and certification of System Electronics often include evaluating whether the equipment under test operates in anticipated environments

The Environments include (a) Thermal Cycling/Vibration & Shock/Humidity/Salt Fog/Water or Fluid proofness and (b) Electromagnetic Environments such as Lightning, High-Intensity Radiated Field, Voltage Spikes and Power Interruptions

Experience with instrumentation that is often used with the above-mentioned tests (multimeters, accelerometers, thermistors, current probes, etc…)

Excellent problem-solving and communication skills.

Strong analytical background.

Hands-on attitude with experience in mechanical assembly, electrical wiring, and electrical setup troubleshooting.

High attention to detail
Desired
Experience

 testing 

electronics hardware to DO-160, MIL-810 type (or similar standards) environmental tests. Prior training DO-160 is a plus.
Experience with root cause

 analysis 

(nondestructive) of electronics failure.
Experience with Matlab/

Python

 for post-processing of data from equipment under test and external instrumentation.
Experience with LabView for Data Acquistion and potentially automation (invoking desired equipment functions at different conditions).
Compensation at Joby is a combination of base pay and Restricted Stock Units (RSUs). The target base pay for this position is $112,600 - $189,800. The compensation package will be determined by job-related knowledge, skills, and experience.
Joby also offers a comprehensive benefits package, including paid time off, healthcare benefits, a 401(k) plan with a company match, an employee stock purchase plan (ESPP), short-term and long-term disability coverage, life insurance, and more
Joby Aviation is an Equal Opportunity Employer.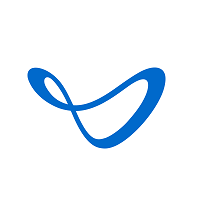 Electric Aerial Ridesharing